The Baxa Cabin – Cedar Point Biostation, Ogallala, NE
The Baxa Cabin is Nebraska's first cross-laminated timber (CLT) building. It provides accommodation for the Mark Baxa Scholarship recipients and supports underprivileged students in bioscience degrees. Shortly before his passing in the summer of 2017, Dr Mark Baxa established the scholarship in memory of his formative years as an undergraduate student carrying out fieldwork at Cedar Point.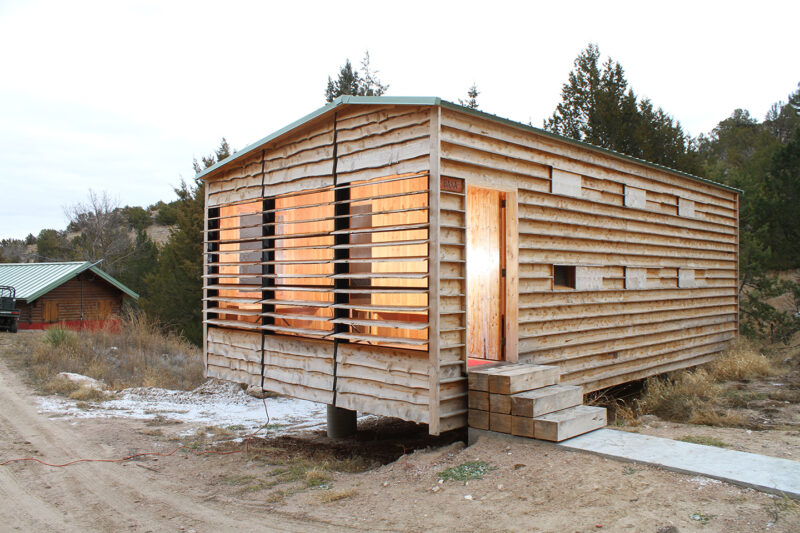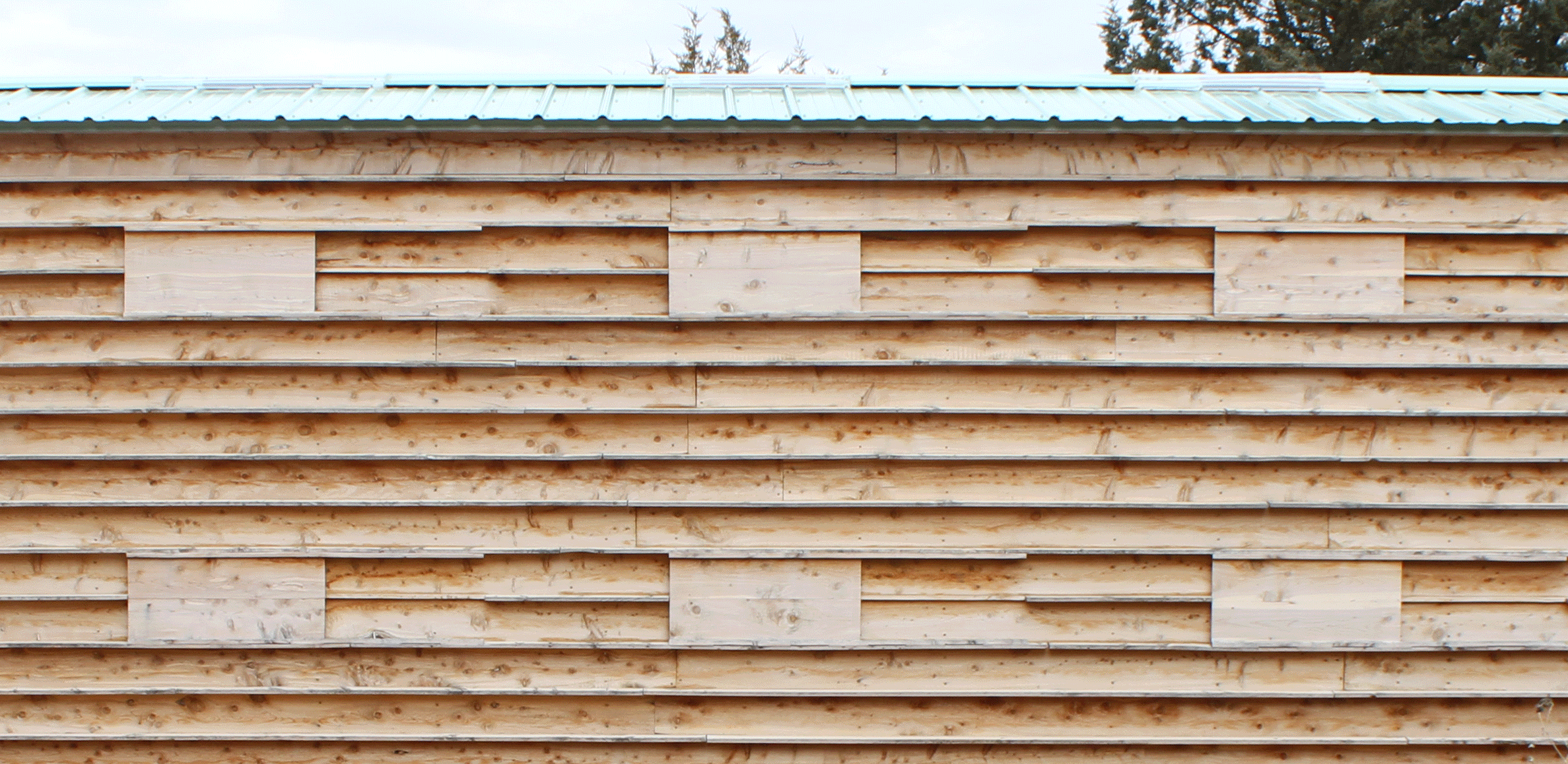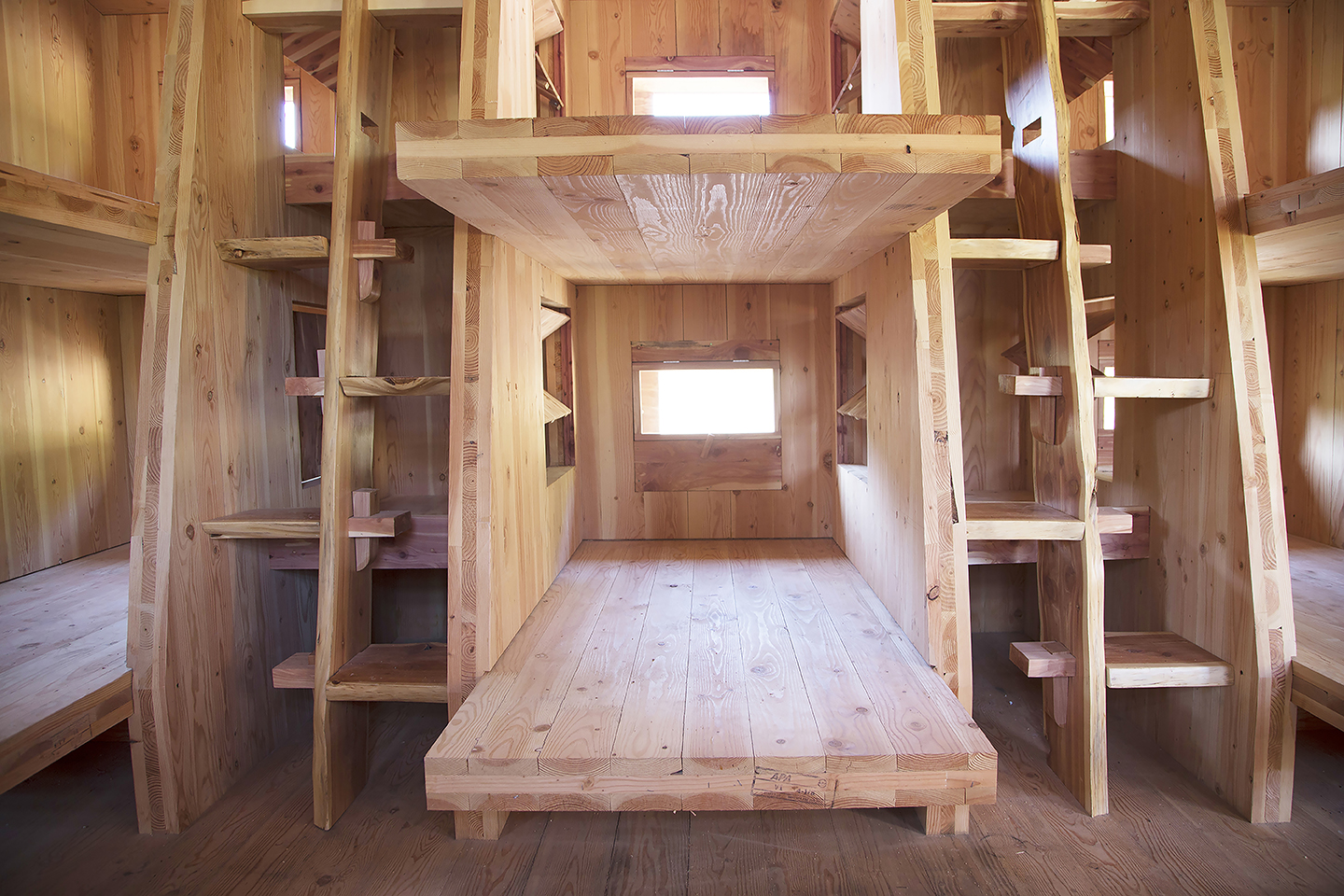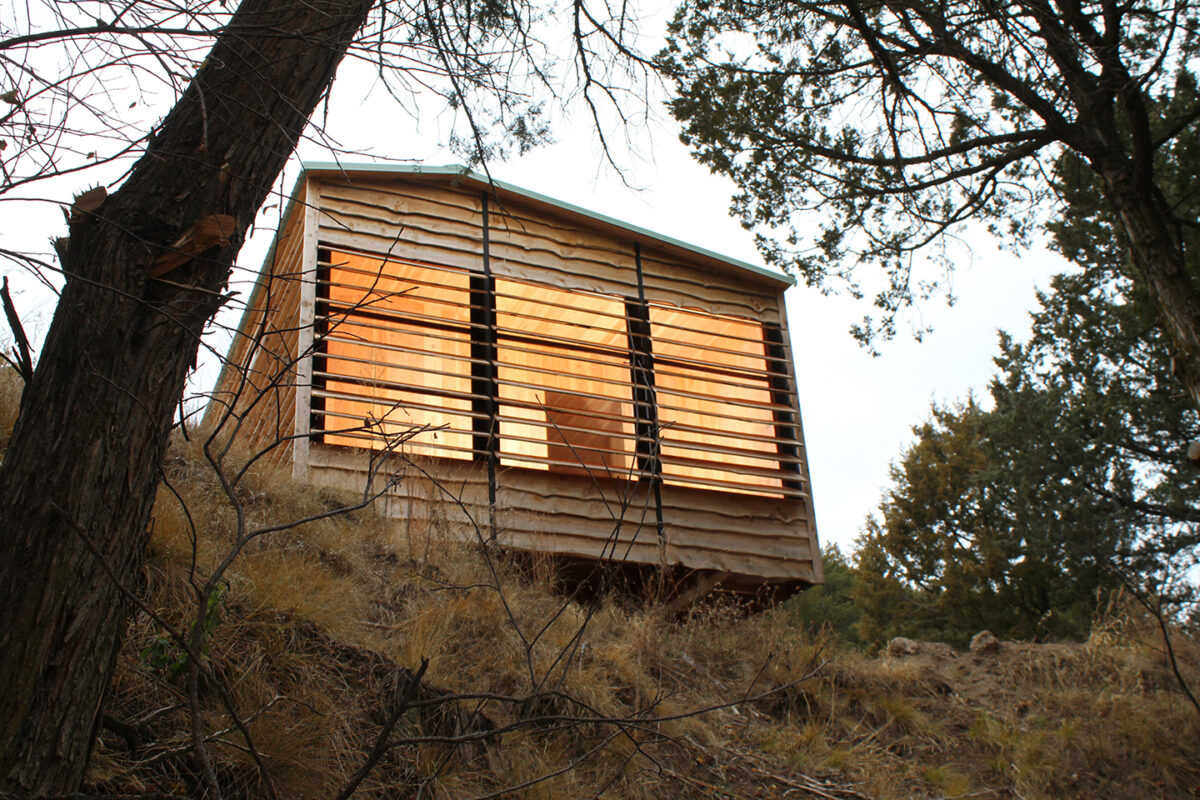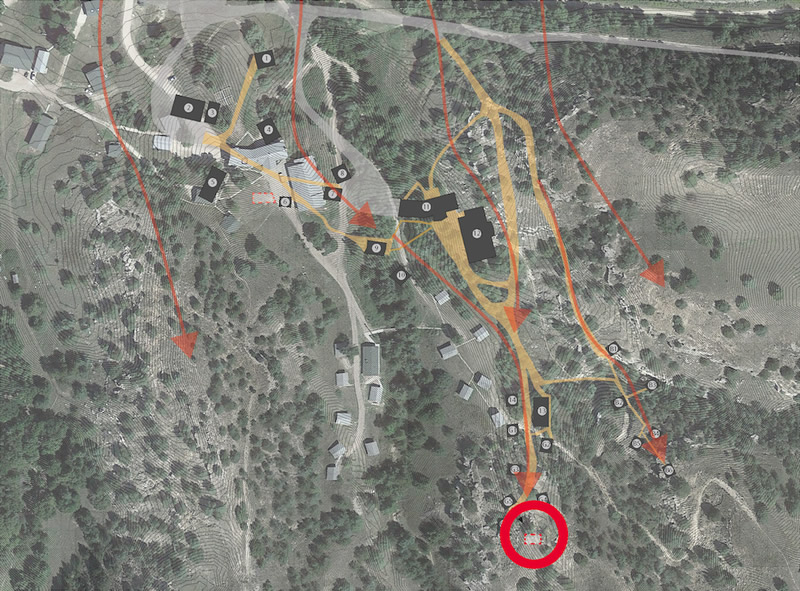 Cedar Point Biological Station sits on the southern side of Lake Ogallala in western Nebraska. Its geography marks the division between the Sandhills in the north and the agricultural plains towards the south and on to Colorado. Initially founded as a girl scout camp in1949 under the guidance of R. Alice Drought, the University of Nebraska eventually took it over at Lincoln in 1974. Today, it hosts a community of visiting academics, researchers, and students from bioscience and fine art degrees.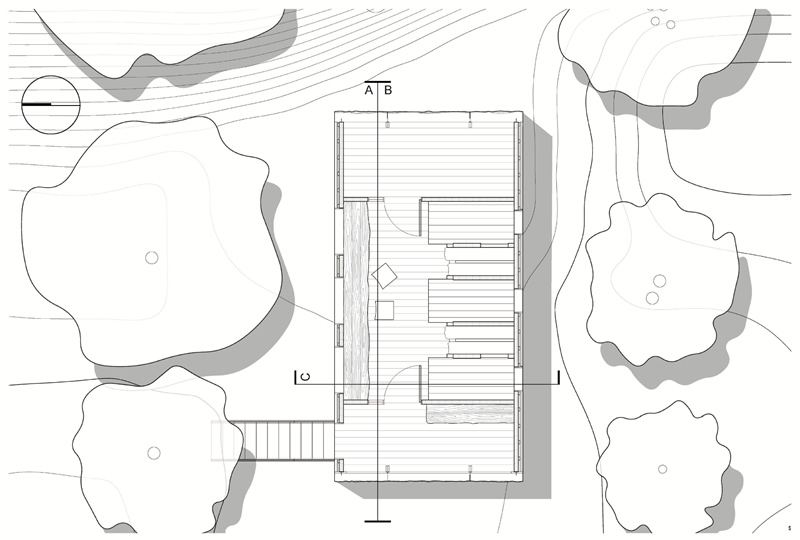 The Baxa Cabin provides sleeping quarters and study areas for scholars attending summer and fall programs at Cedar Point.  The cantilevered beds and niches give students a little privacy while the main spaces provide study desks overlooking lakes to the north while the front and rear porches address surrounding views of  geological formations.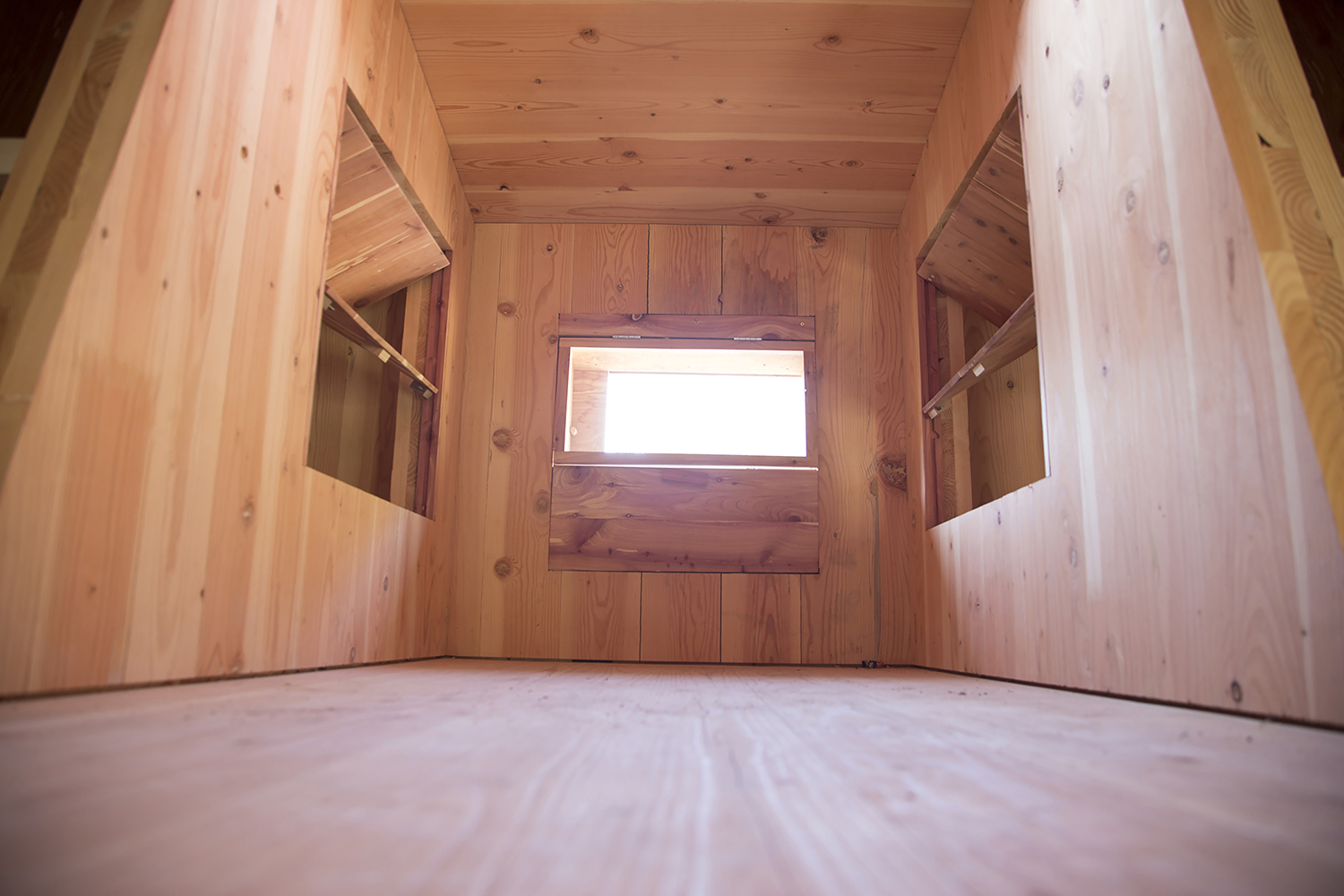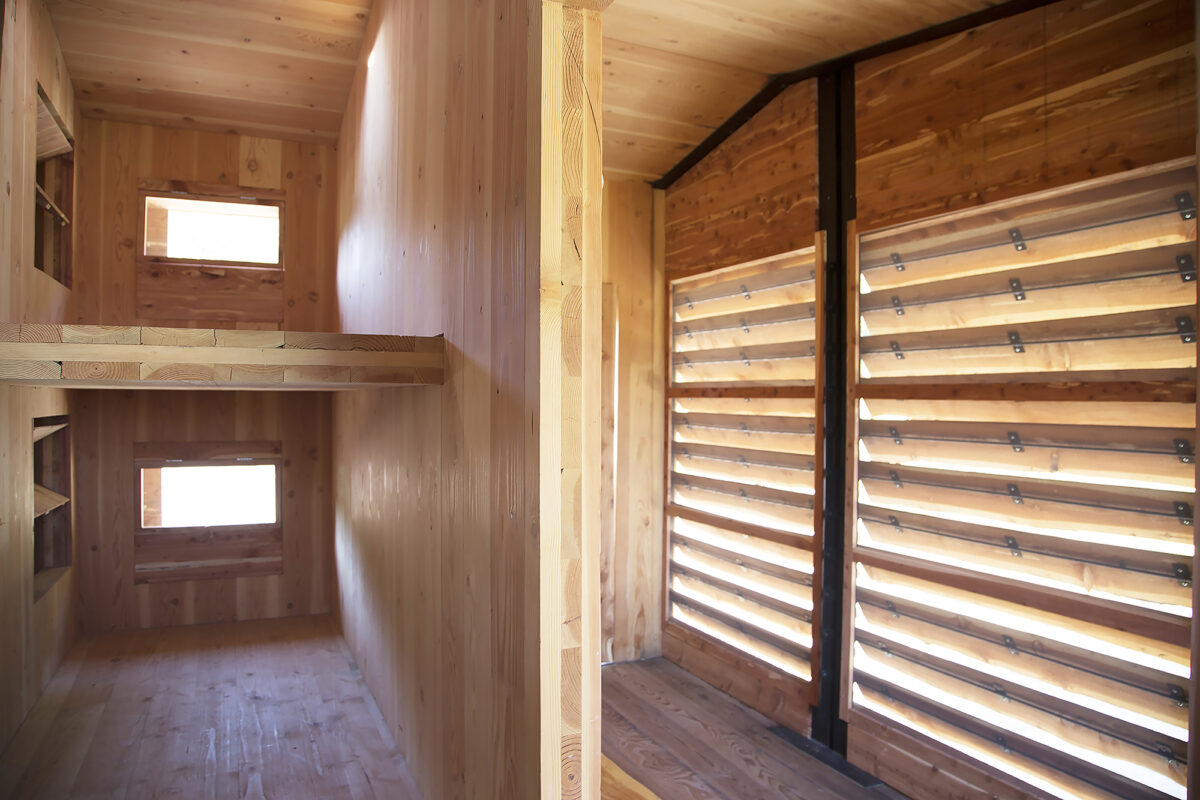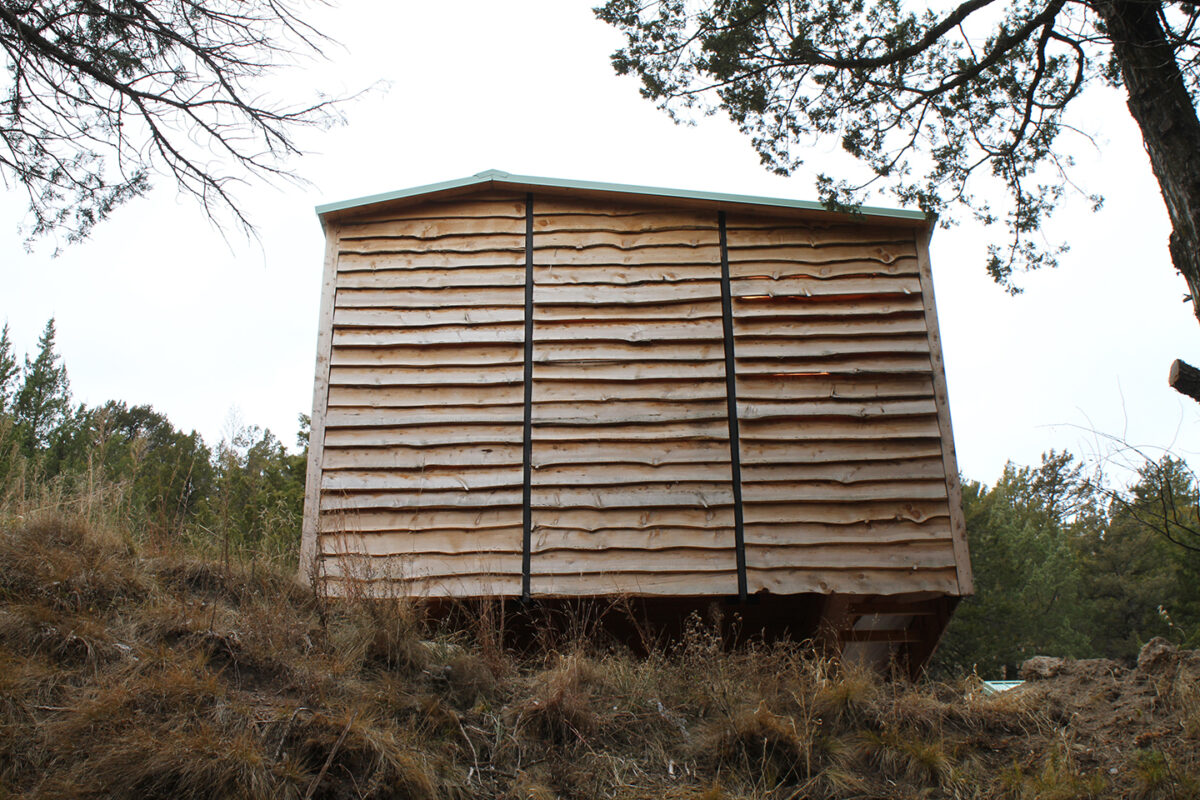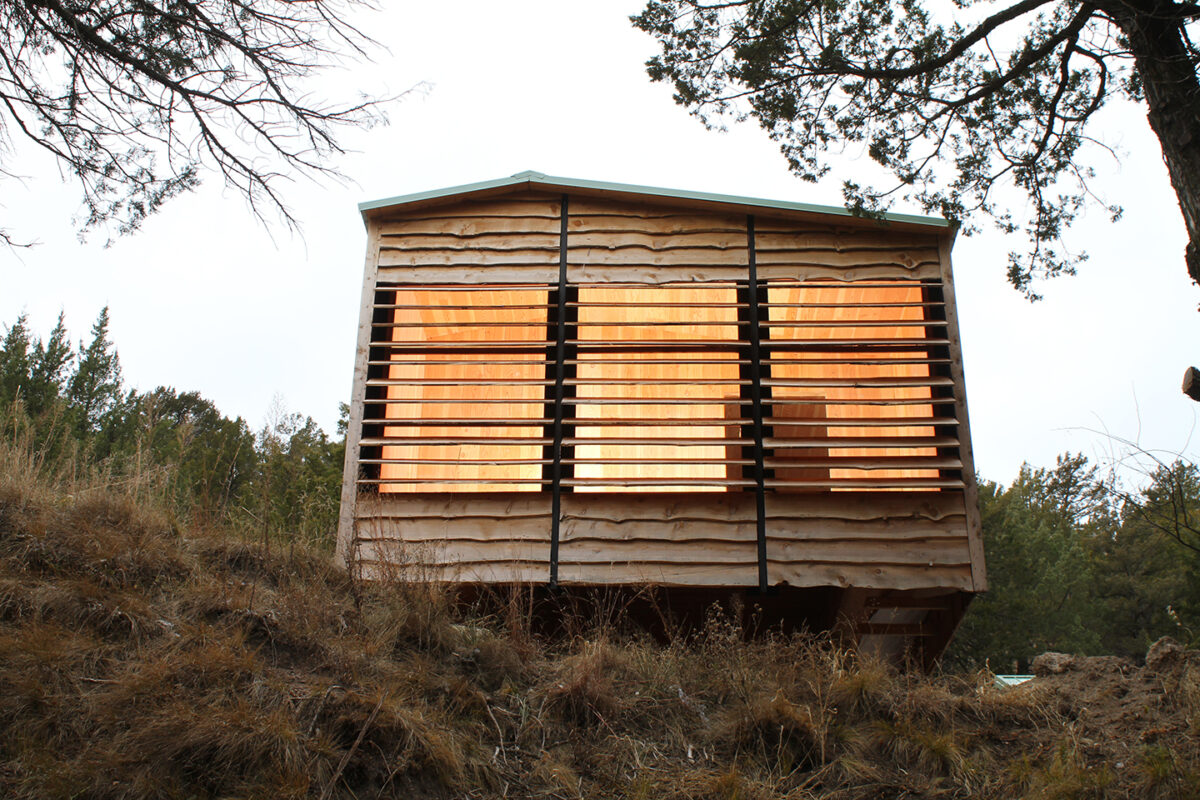 The cladding and louvers of the cabin refer to techniques of cross-ventilation from rural vernacular buildings and the older cabins at Cedar Point. In this region the hot dry summers are compounded by insect problems from surrounding lakes. The louvers system of gables and individual windows can be operated from within without having to open the mesh screens. The entire walls of the front and back façades provide operable louvers made from locally-milled red cedar that allow air to pass through the building in the summer and seal the interior when unoccupied during harsh winters.