INDU – Timber in Indian Design University
 Timber buildings are rare in India especially in the northern regions. Ahmedabad is no exception. Arid heat and sharp dry winds attack lignin and destabilize structures in short order. Good buildings push the program to the outdoors (Kahn's IIM and Corb's Mill Owner's building) making concrete and masonry the overwhelming material of choice.
 So why should we consider timber at all?
 In February 2020 PLAIN conducted a  10-day design-build studio at Nirma University in Ahmedabad to ask, or perhaps rephrase, this question. PLAIN Design-Build provide agency for speculation rather than affirmation when it comes to assumptions about what is and isn't regionally "appropriate". Our assumptions about materiality come from the American Midwest where its much easier to argue for timber. In India it is different. However what India allows us to do is to invert the situation. It provides a platform to look for ways to operate in a place where our assumptions are massively outweighed by the prevailing condition of masonry and concrete.
 TINDU is a small structure built in laminated timber. It has a strong emphasis of dry joining so we looked for ways to reinforce points of connection by introducing hardwoods to the laminates where necessary. This mainly occurred at eaves and footings although it included experiments with lathed Teak for horizontal bracing. Although hardwoods are rare, contentious and expensive we felt that it was worth asking if there are benefits that might offer positive arguments.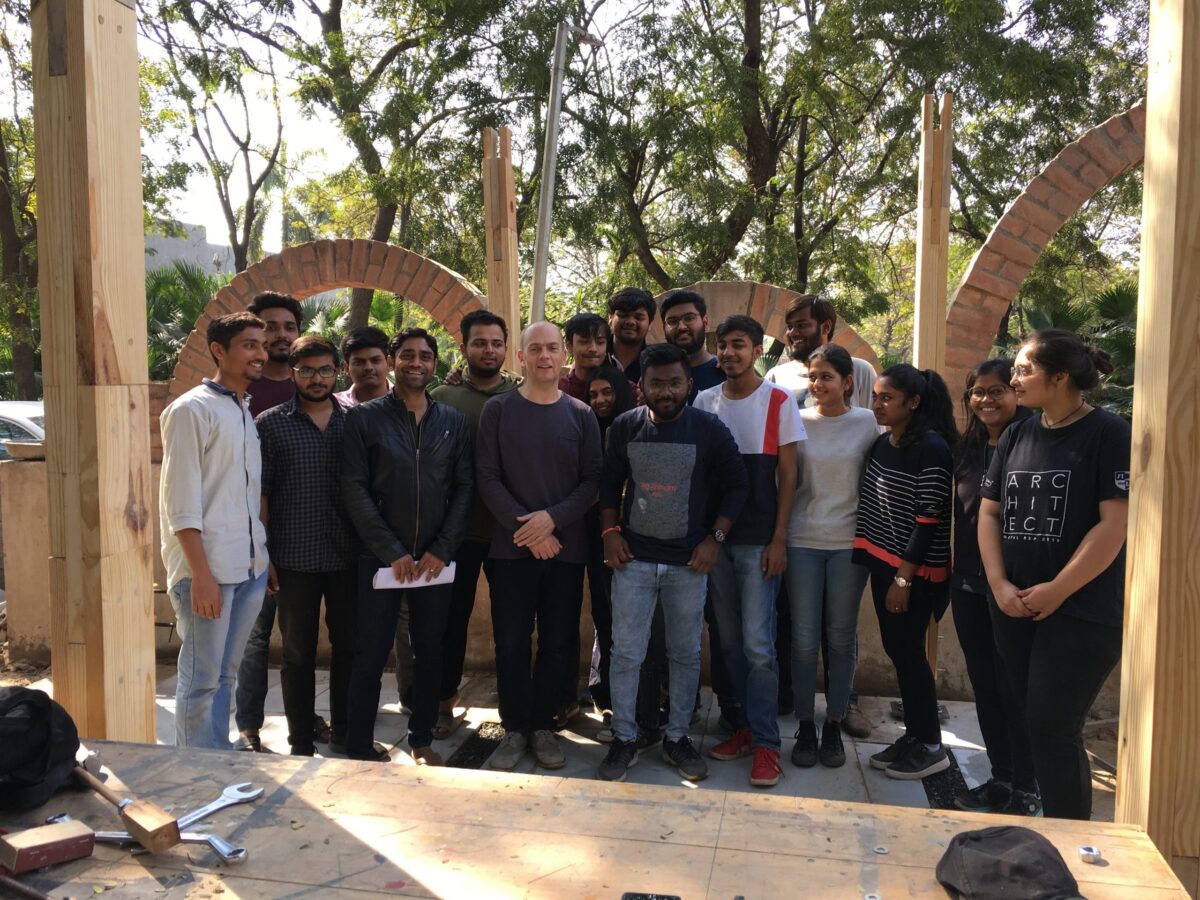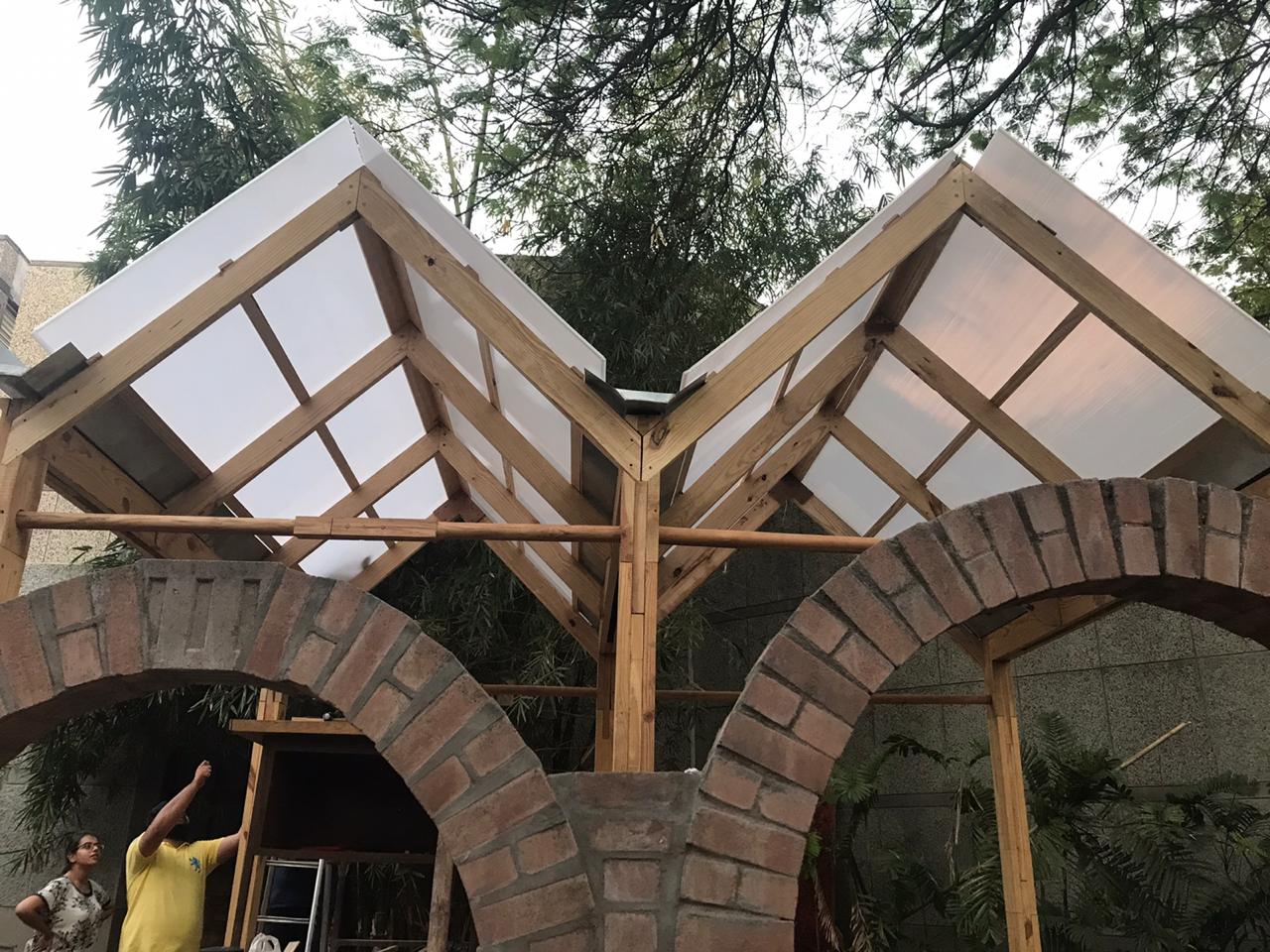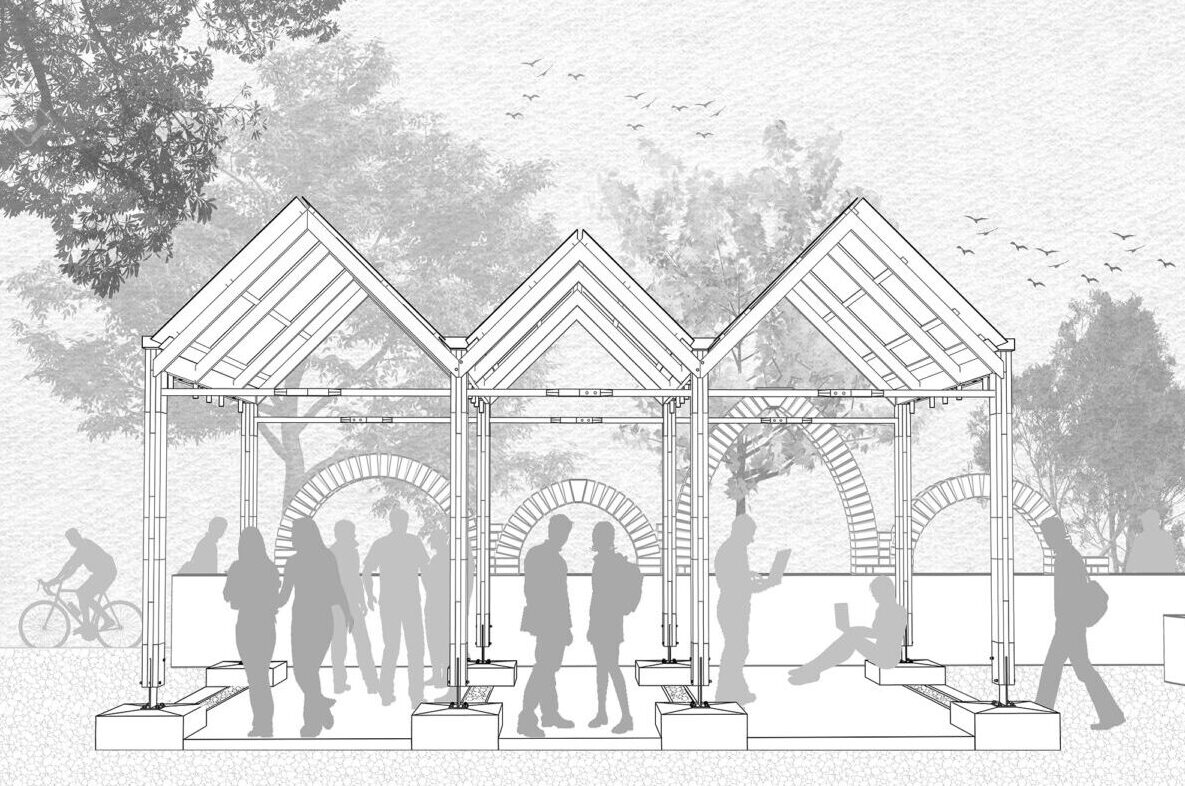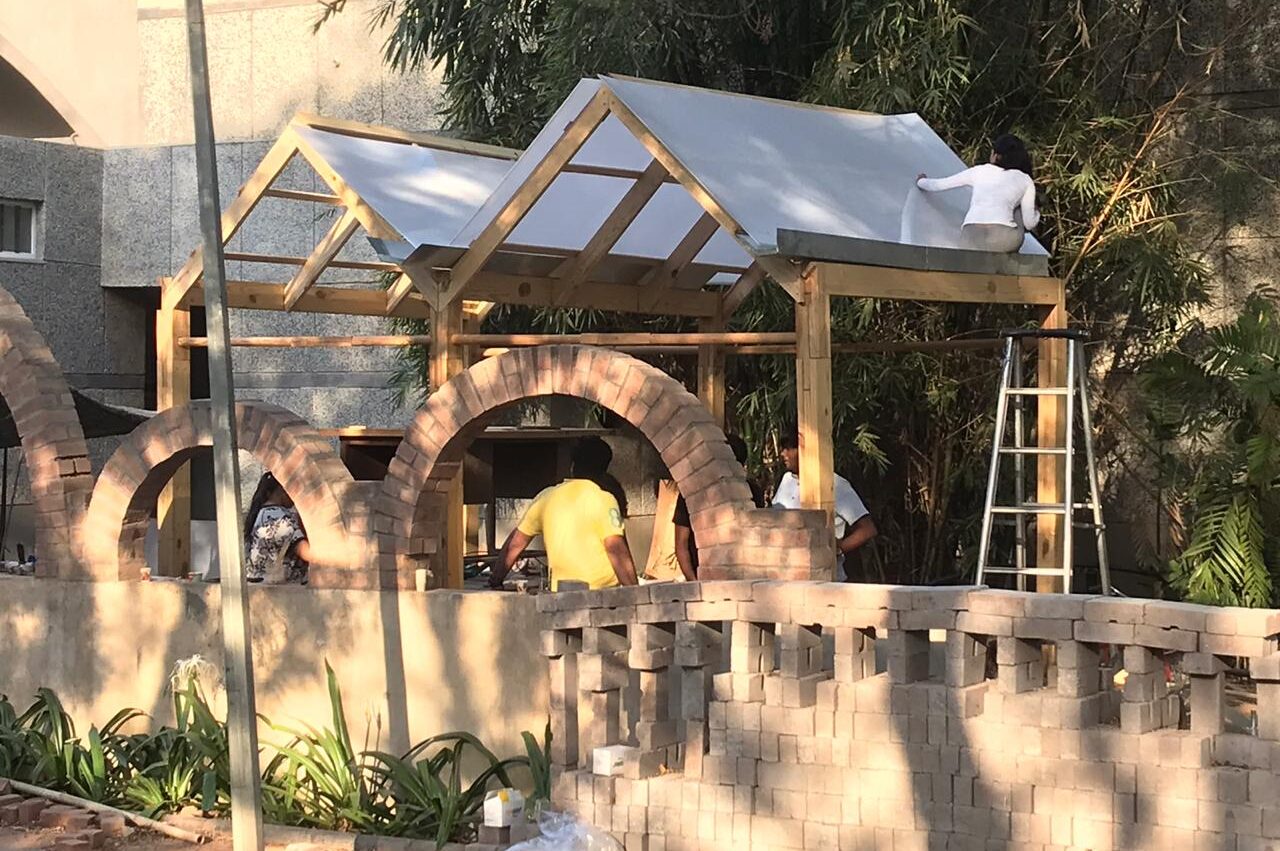 Name is a forum rather than a final product. The structure is simple but acts as a frame that students can adapt and learn from. Students are encouraged to occupy the building over the next year and see how develops.
For PLAIN Design-Build the object is the critic!
How far can hardwoods deputize for steel?
How well are the dry joints performing?
Are the laminated and pegs resisting the conditions?
How might this diversify carpentry and socialize the making factor?
What happens in a deluge?
Can we capture and contain water?
Where do we need shading and protection from UV light?
Where would this building be more appropriate?
We know this building needs to be maintained but where? Who?
What happens beneath the structure? Who uses it?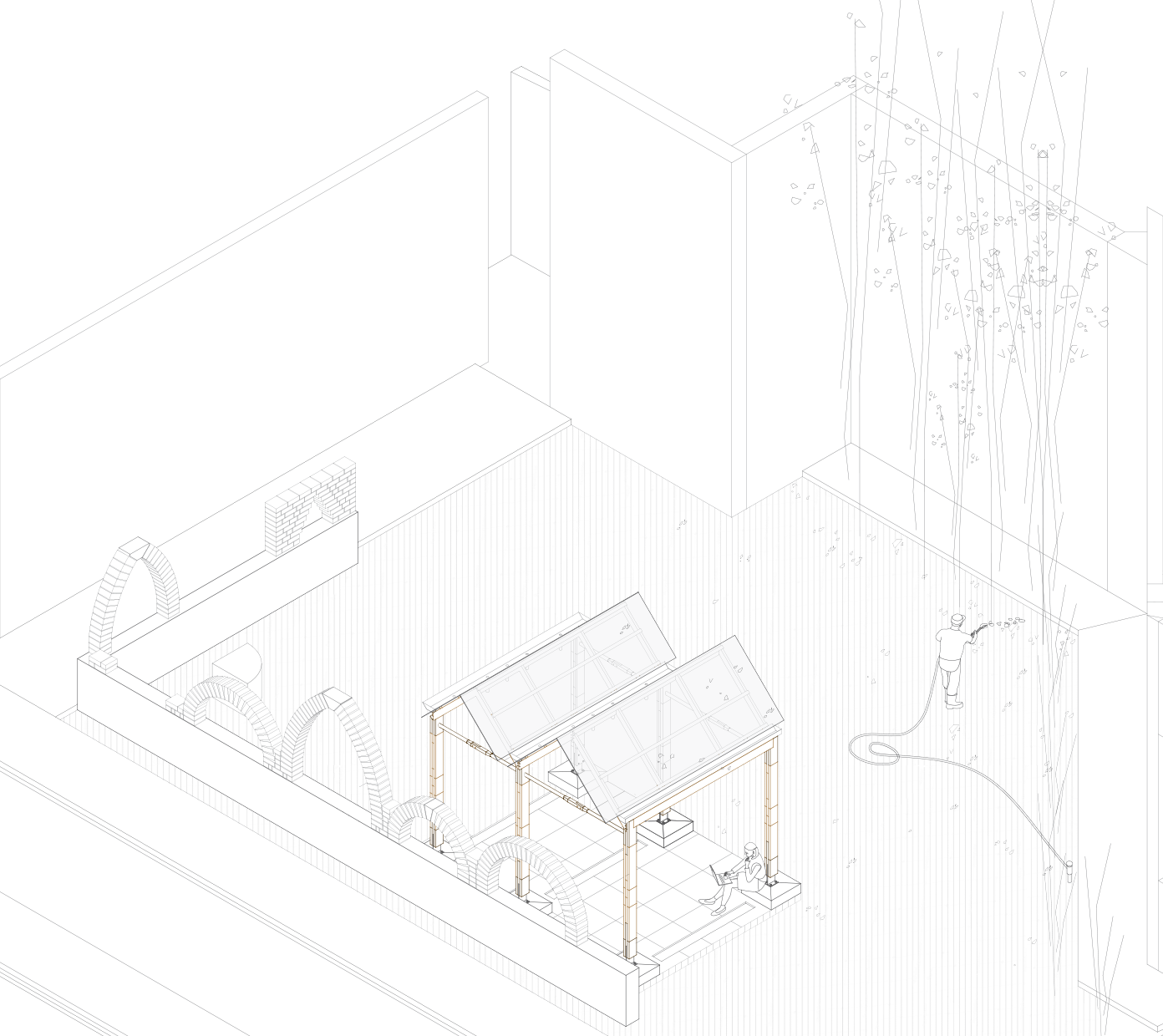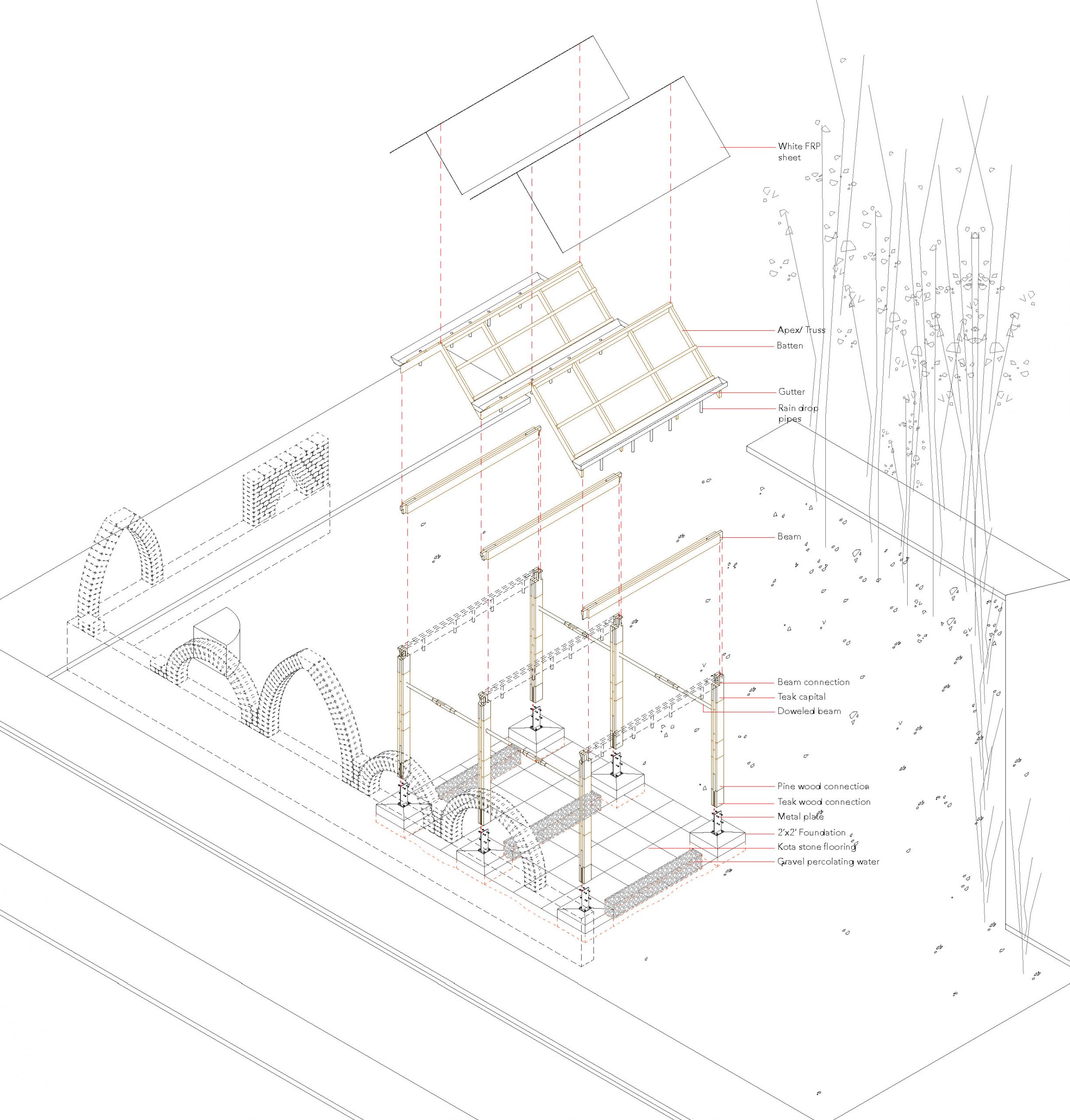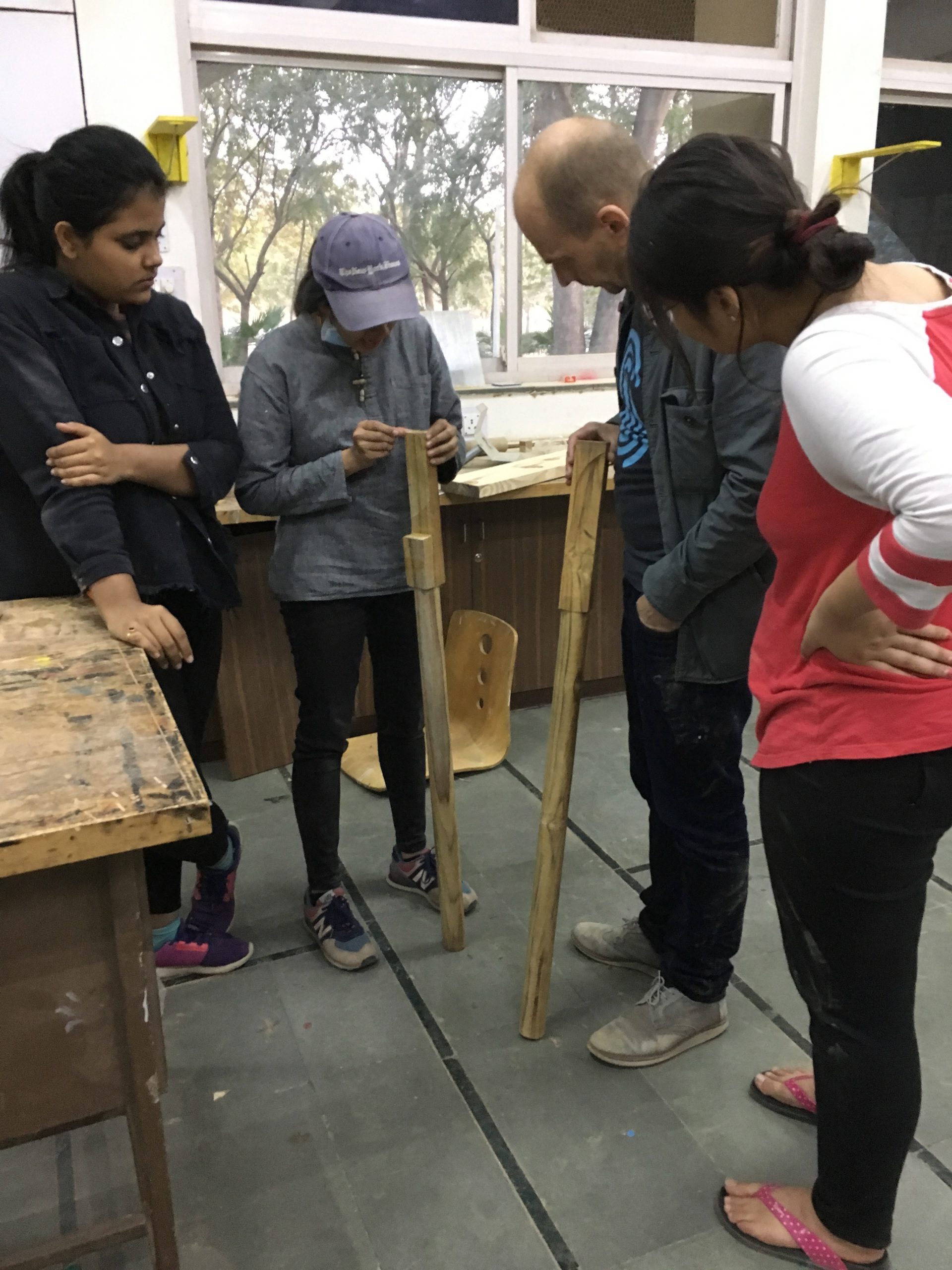 THE MAKING PLANE is based on the idea that "to think is to make". It advocates empirical knowledge over the abstraction and first hand experience over processed information. PLAIN challenges standard architectural practice by considering the "object as the critic" and asks students to apply their experiences of the making process to their knowledge of architecture.
Students are expected to recognize the value of made objects and to be directly accountable for their success or failure within the final building. This learning process, also known as "haptic knowledge", prioritizes the corporeal qualities of materiality over the desenitizing quality of manufactured objects. Within THE MAKING PLANE students are able to sharpen their making skills and question the role of consumption in the design process.