Margin: a small structure for the Sharda university in Greater Noida built in collaboration PLAIN Design-Build in January 2019
Margins: thin strips of Teak used to shim around door frames as they being secured in position.
In construction a margin makes up the difference between what is fixed and what is to be fixed. Between a wall and a door/window and so on. They negotiate a tolerance in the physical space of thin void around an opening and generally described as "enabling" and elements in architecture.
In another sense these margins define limits of agreement between building trades during the construction process. They represent negotiations, thresholds of responsibility, flexibility and ultimately agreement.
 However in both cases margins remain marginal once the walls are sealed and the building is complete. Their disappearance within walls can also be seen as a metaphor for the absence of the arguments and negotiations that happened as buildings are being built but disappear by the time occupants move in.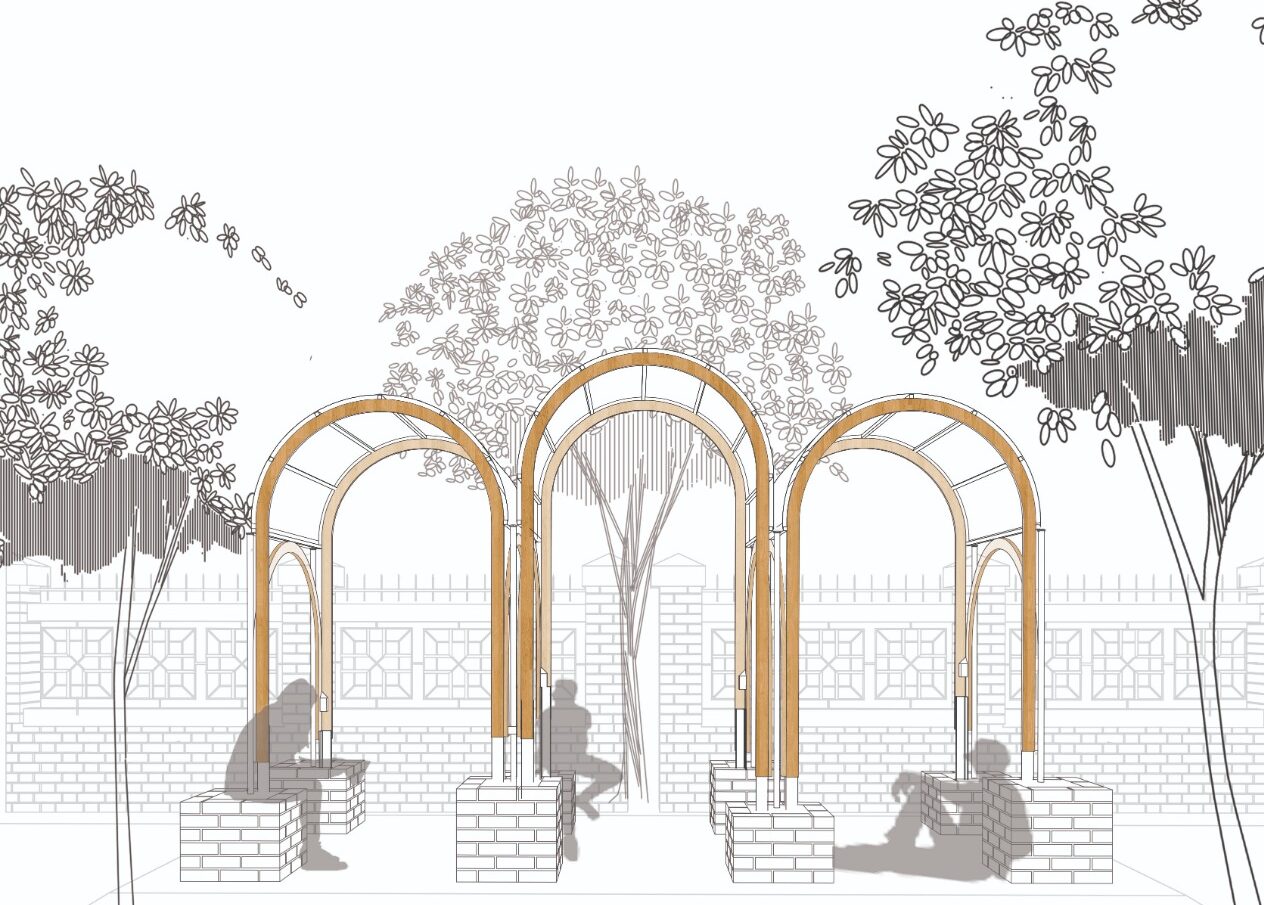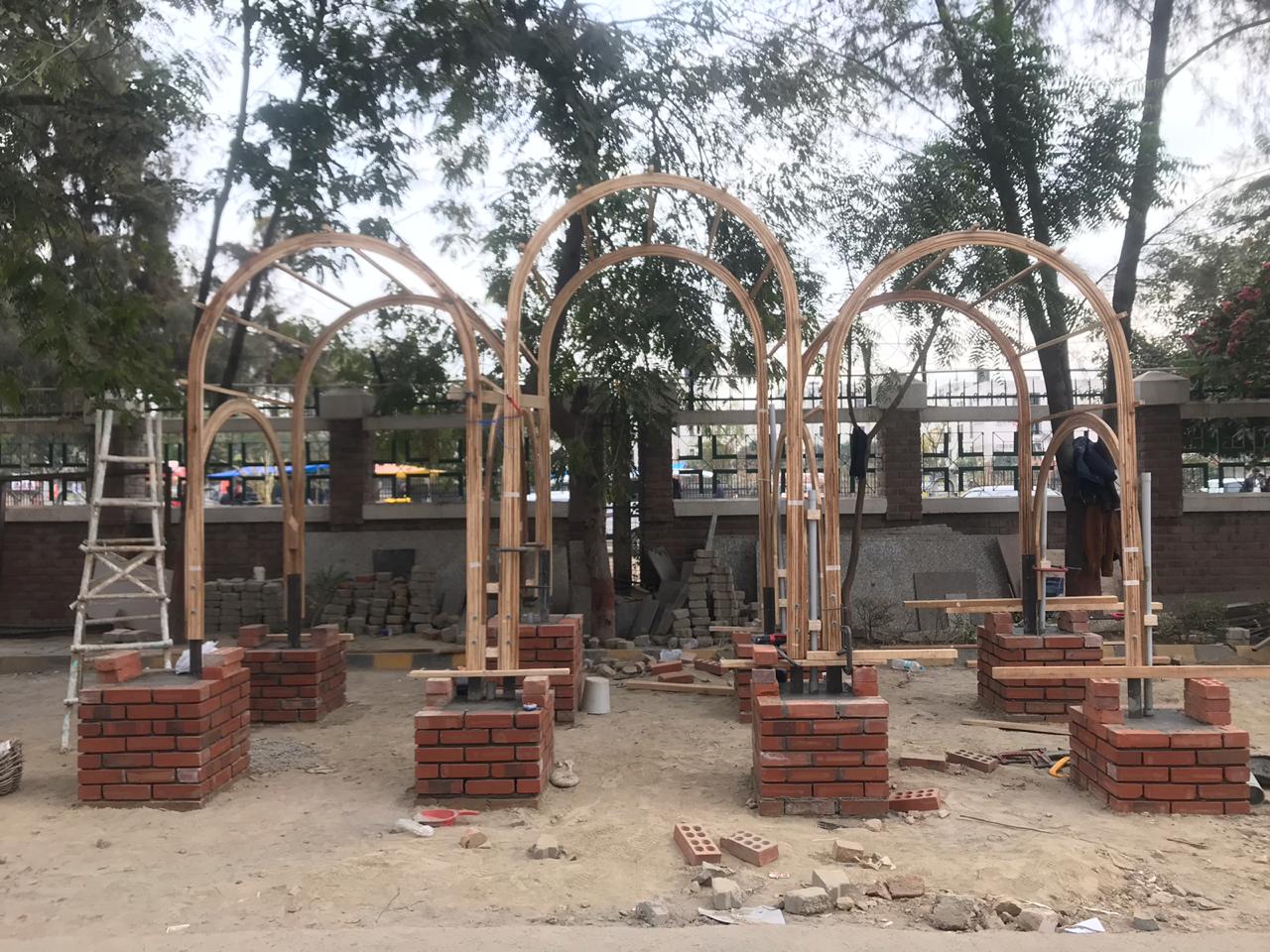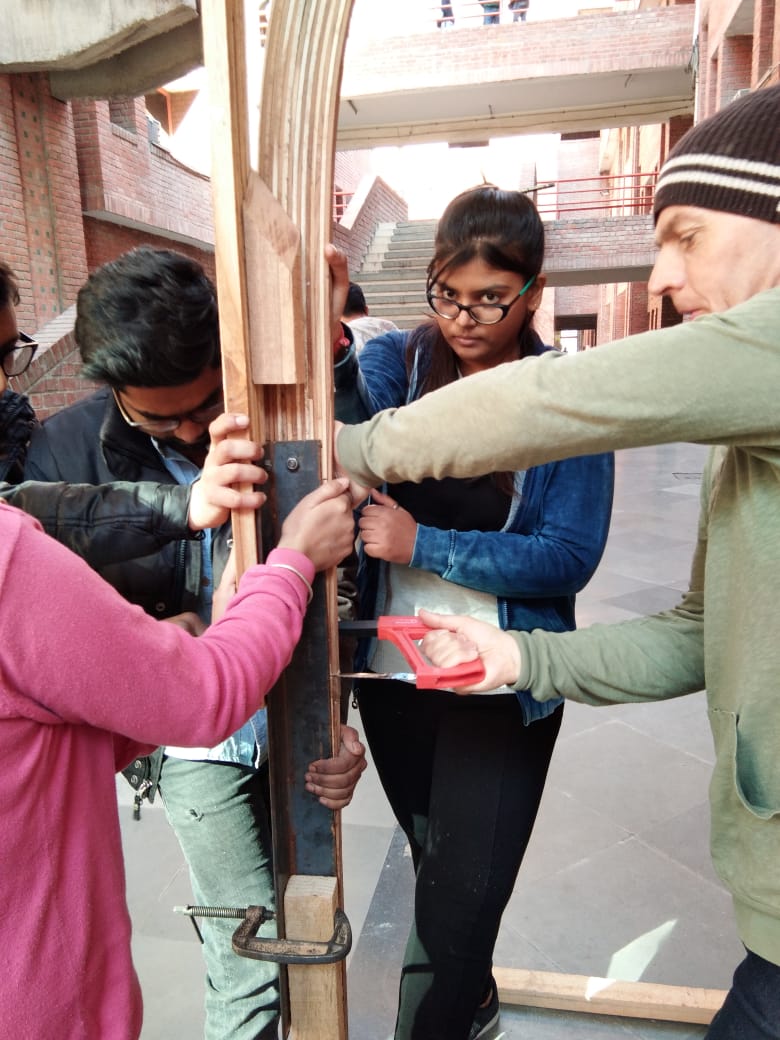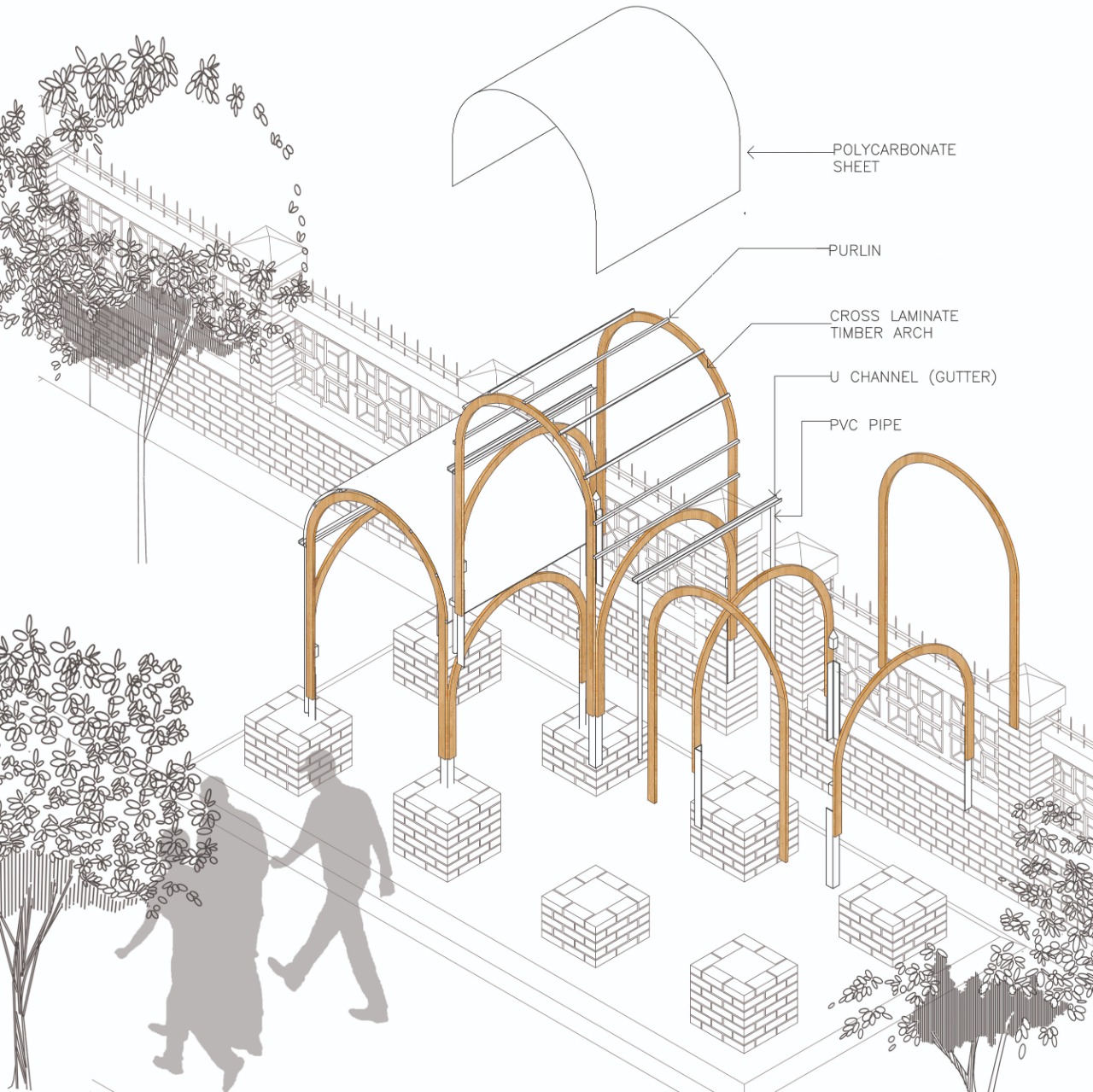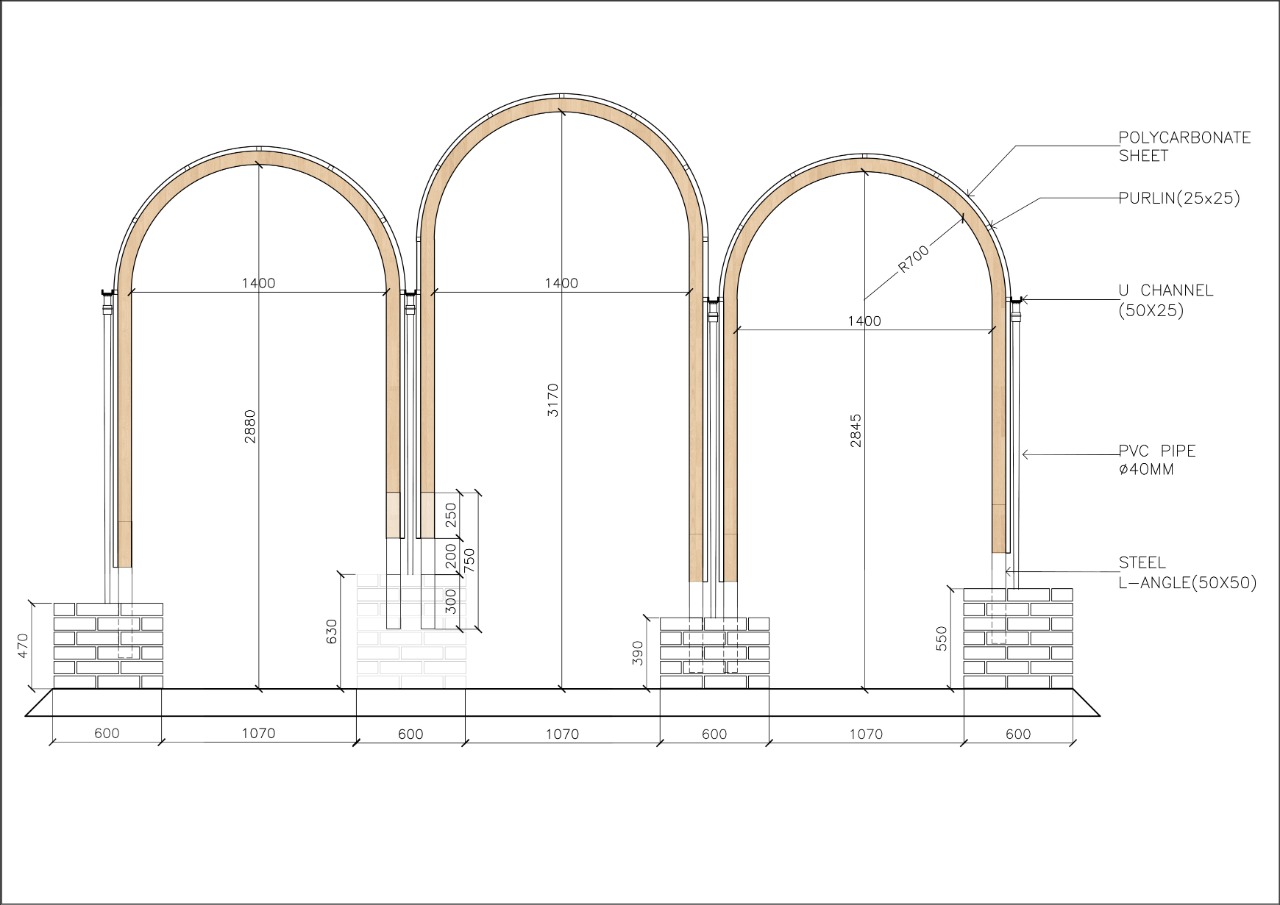 Sharda and Design-Build
PLAIN Design-Build explores unconventional uses for materials. It considers the life cycle of architecture  as a means for questioning the possible rather than probably use of material in architecture.
In this case the margins came  from Teak sources native to Uttrakhand and Himachal Pradesh region of North India. The advantages of these margins are that they are cheap, readily available, lightweight  (delivered in bundles by bike/tuk-tuk) and pliant  (easily curved into radial shapes).
Working in collaboration with students and faculty at Sharda  University provided the opportunity to  reappraise these teak "margins". It began with an open-ended discussion about the possible upcycling of these elements and their potential use as glu-laminated structures arranged  as semicircular arches.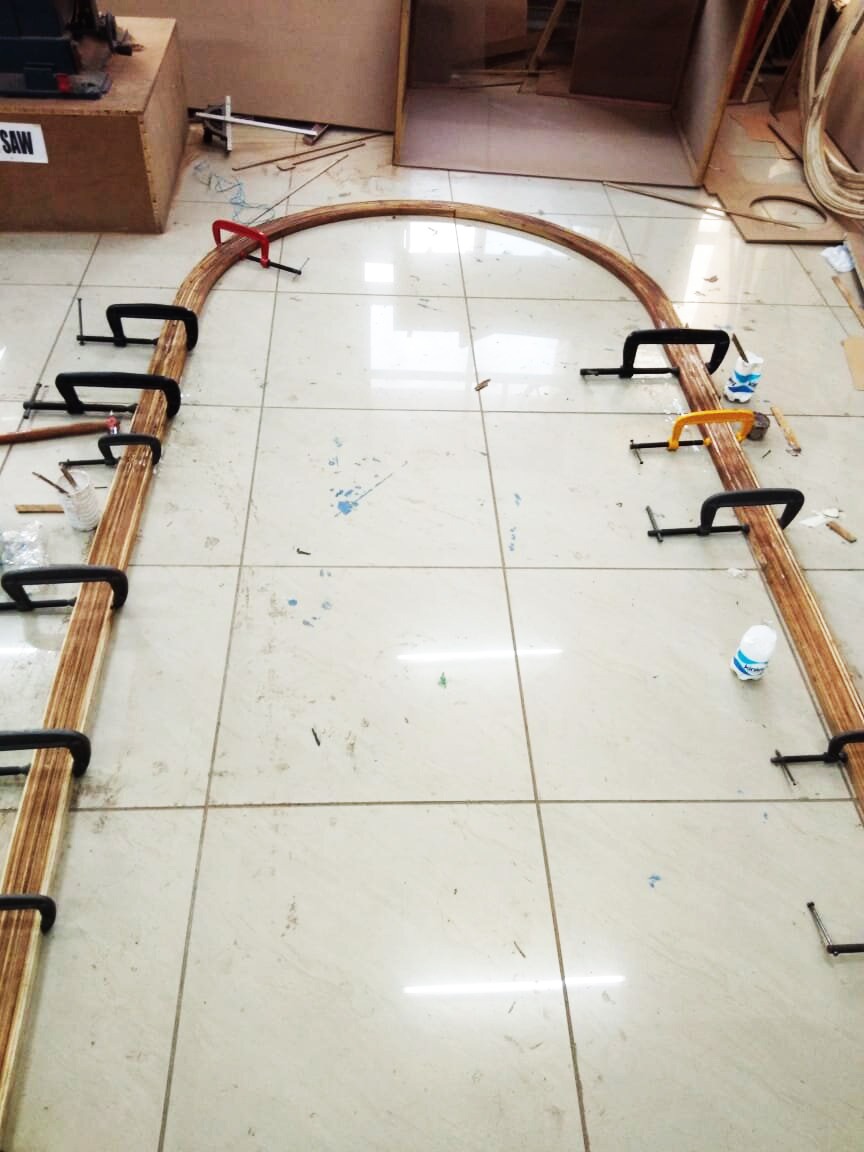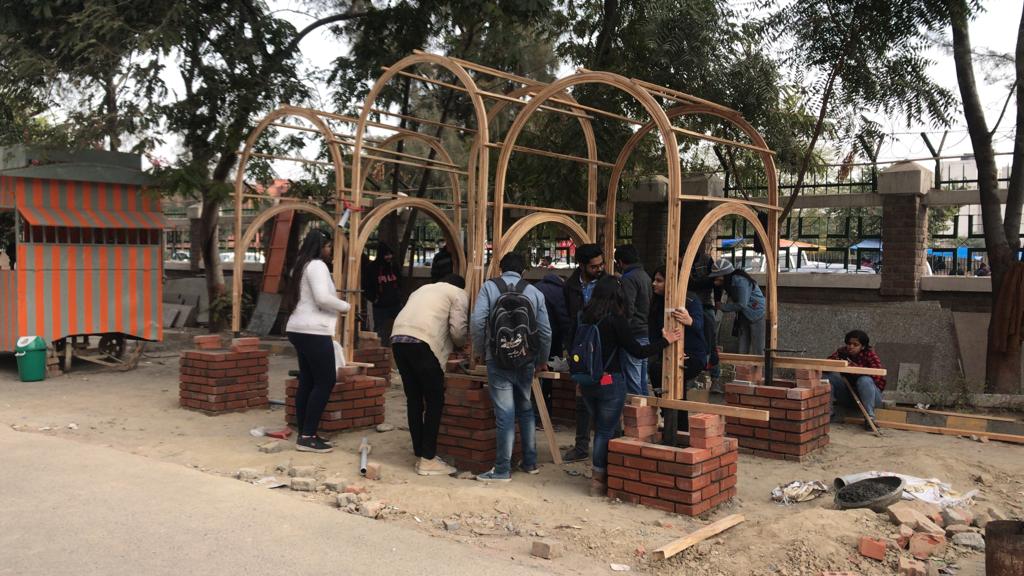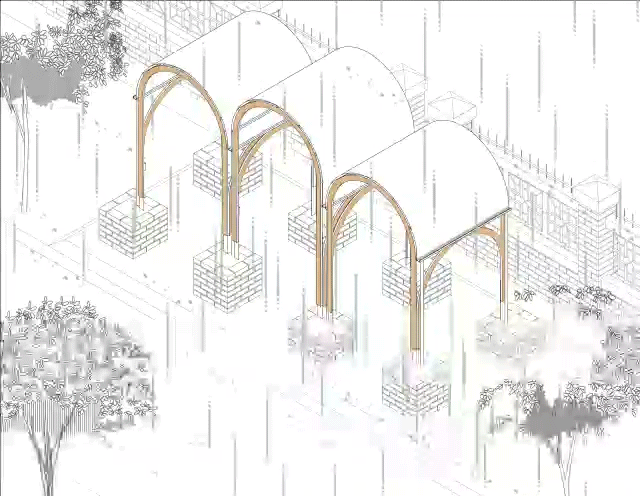 Rain Capture
Working in collaboration with students and faculty at Sharda  University provided the opportunity to  reappraise these teak "margins". It began with an open-ended discussion about the possible upcycling of these elements and their potential use as glu-laminated structures in semicircular arches
This vaulted system was developed allow rain to be channeled through the structure and dissipated into the ground to control the hydrology and run-off on the  surrounding site