The Mazo Bandstand provides a permanent venue for Mazomanie's emerging performing arts program. The project was designed as part of Taliesin Summer Immersion program of 2018 in collaboration with the town of Mazomanie in Wisconsin. The siting of the bandstand on the southern border of the Mazomanie / Madison railway draws on the deeper ties of both the railroad and long the standing tradition of festival arts in the region. For many years the town has supported the Gandy Dancer festival as part of a long tradition travelling performers in the Midwest. (Mazomanie was original home of the Ringling Brothers).
Jason Griffiths and 2018 SOAT Immersion students
The form of the building emerges from our collaboration with local truss manufacturers Wicks Building System. The structure offers an adaption of a typical agricultural truss that manners the "web" and "cord" language and by adding elements to support the roof. This building then draws together associations between gable roofs of local houses, railroad sidings and ventilated walls of local grain barns.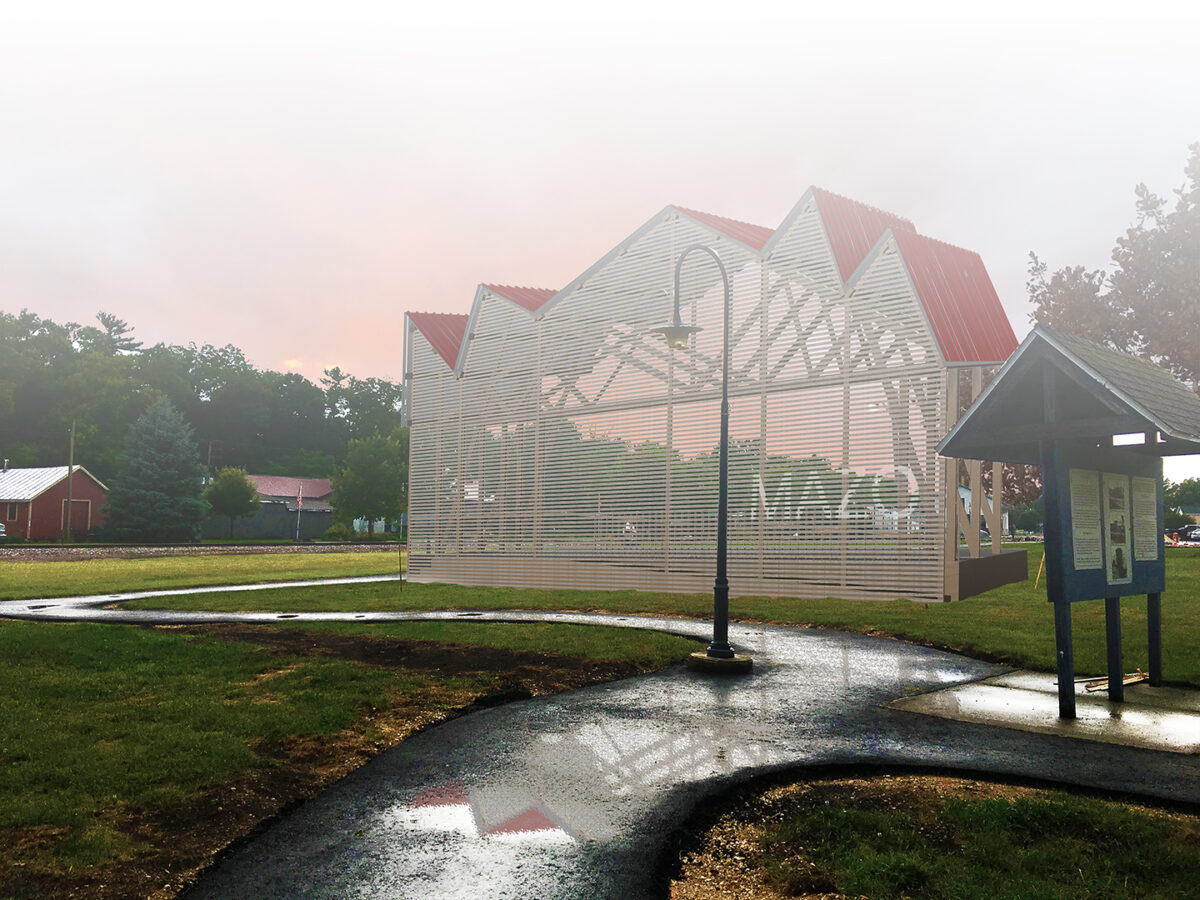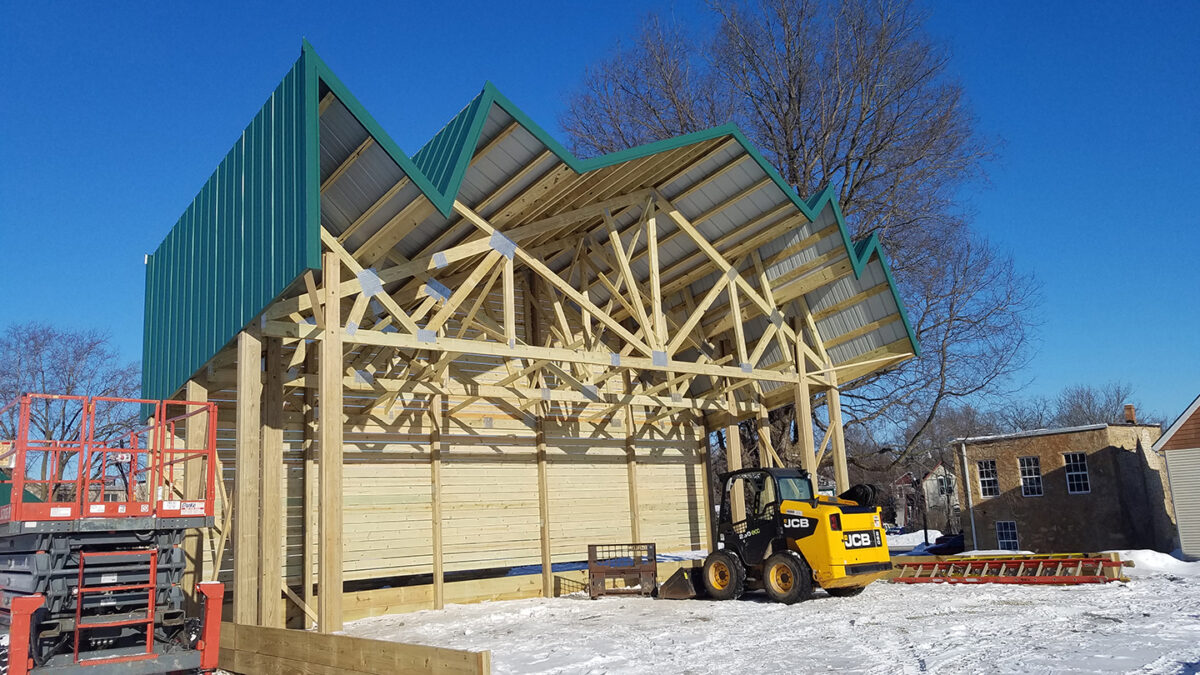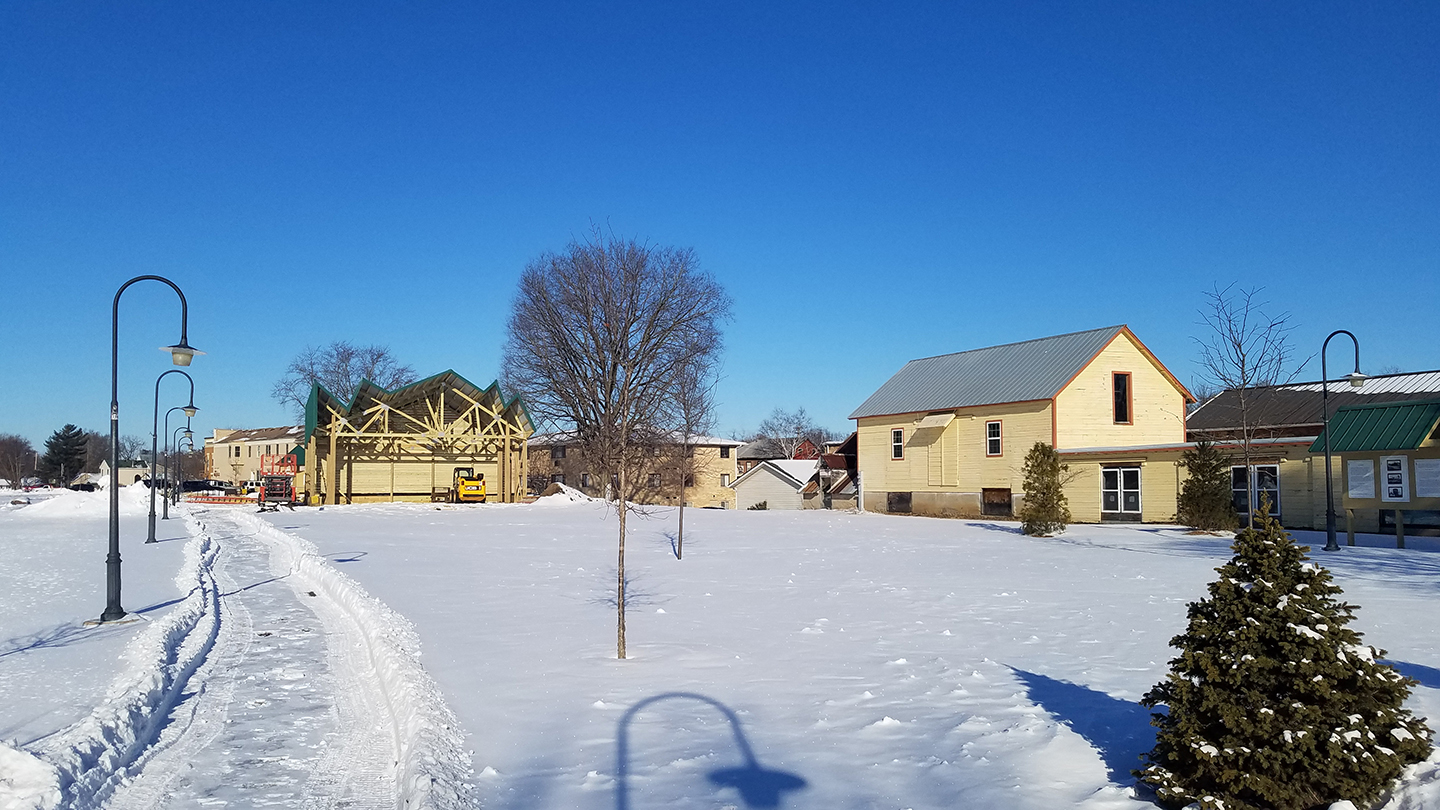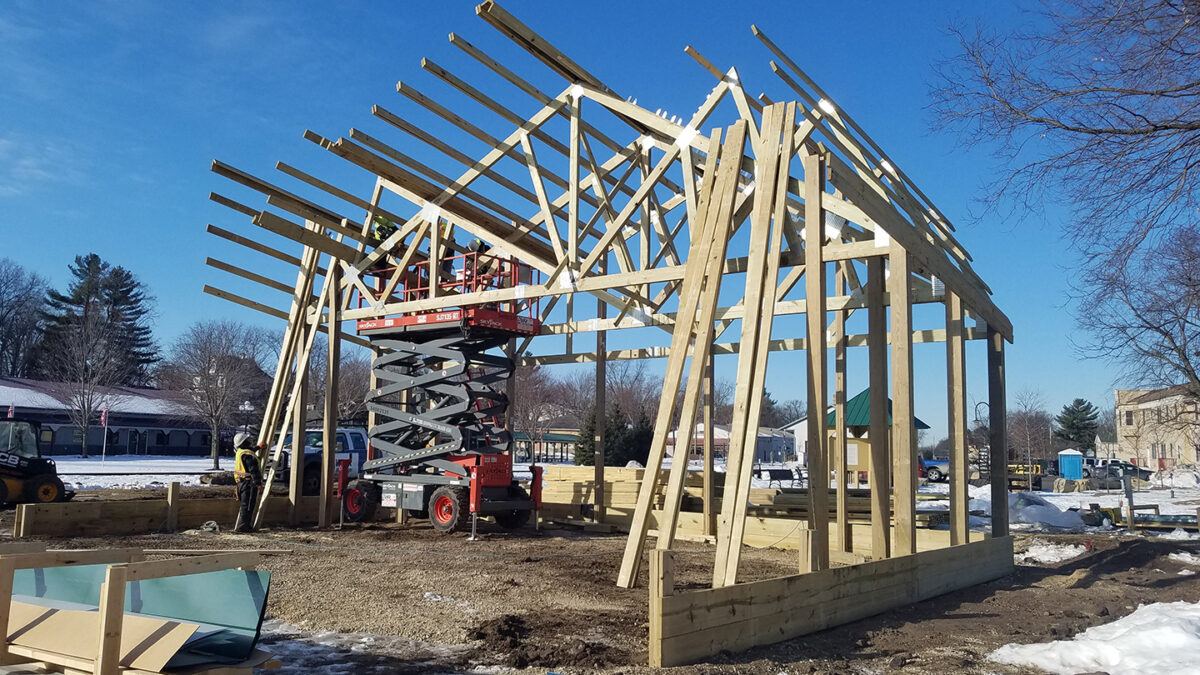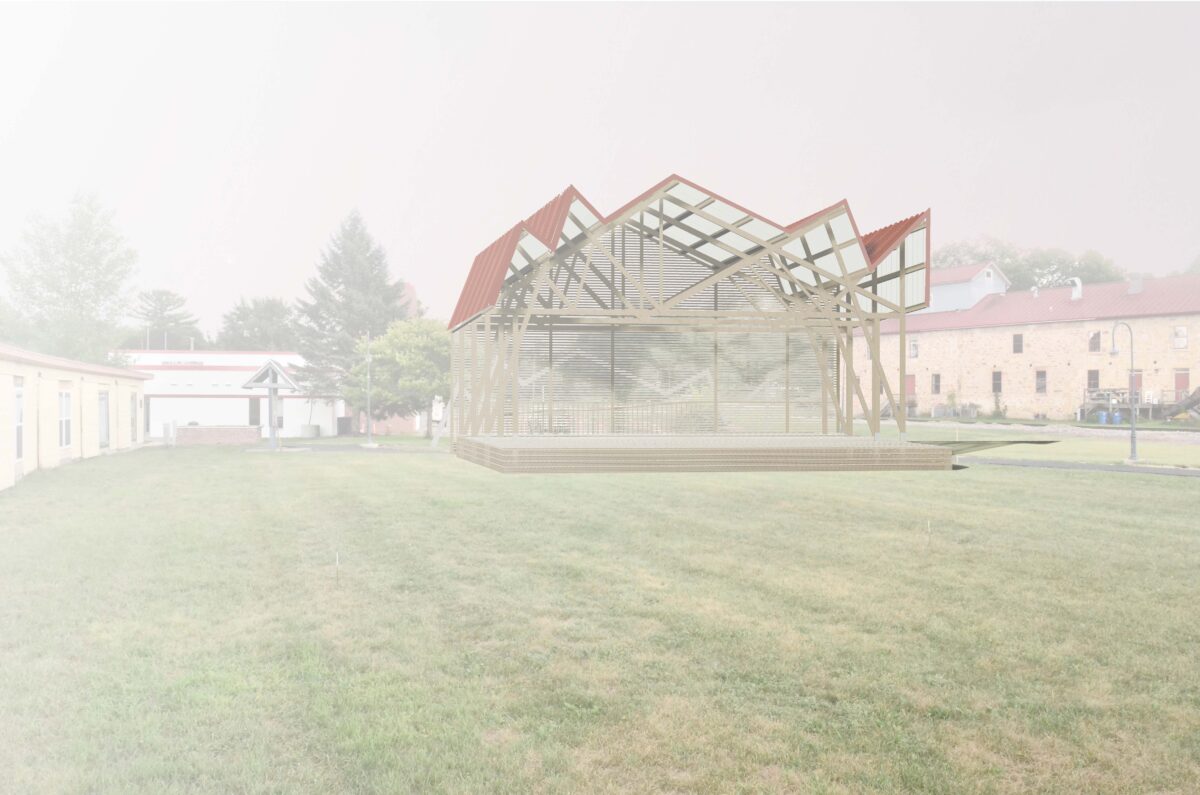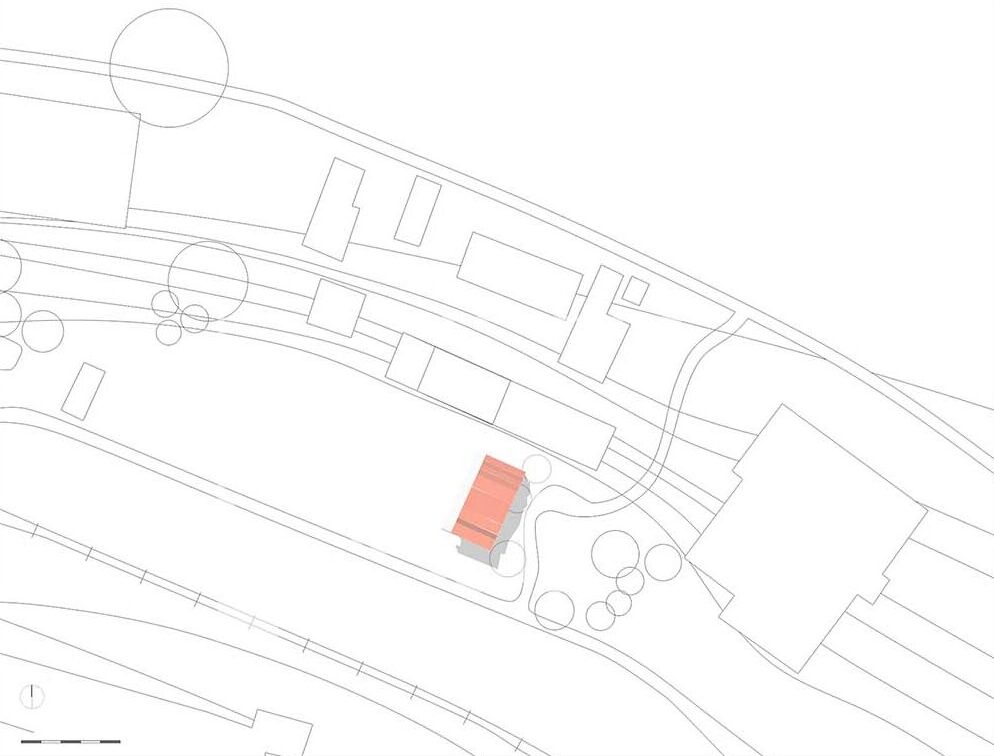 "The idea being expressed in this design brings together the colorful peaks and gables of the downtown architecture into one playful, dancing roofline. The asymmetric peaks and valleys are meant to evoke the feeling of motion, dance and music so closely related to the function of a bandstand and public gathering space. The site, and the bandstand are meant to be a place of joy. The visual expression of a roofline dancing like notes upon a page expressed in this design pay homage to the past in the mirrored form of the local gables, while foretelling the type of kenetic sound, music, joy, and revelry that will occur under those gables in the future. These visual cues, and their relation to joy also help to inform visitors of the intent of the site, and structure. Secondary to the inspiration that the gables provided us is the town's strong ties. with the railroad. The structure of a train platform is reflected in the design of the cantilevered roofline which overhangs a low, platform-like stage – much like the form of a railroad siding."
Frank Corridori – 2018 Summer Immersion student