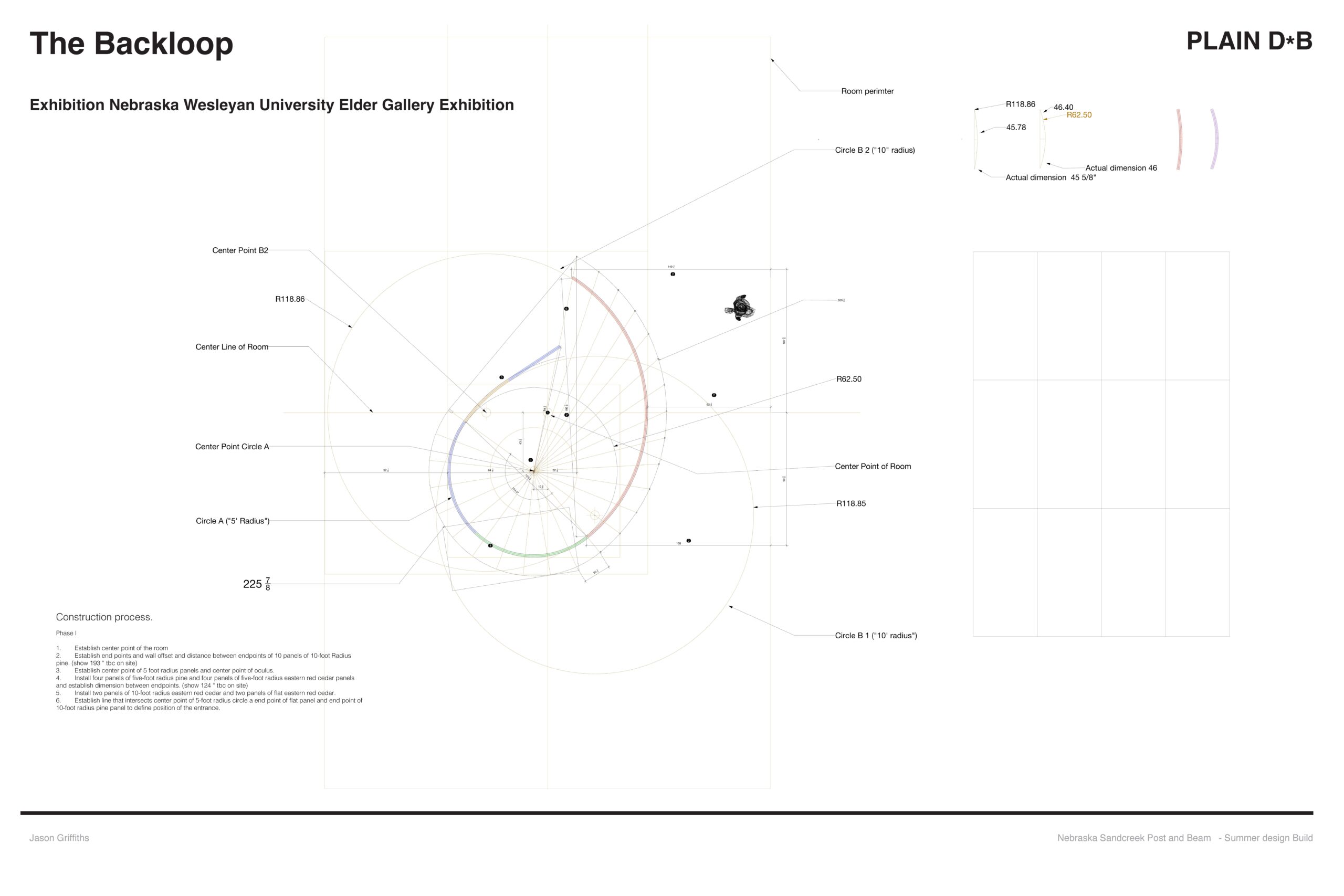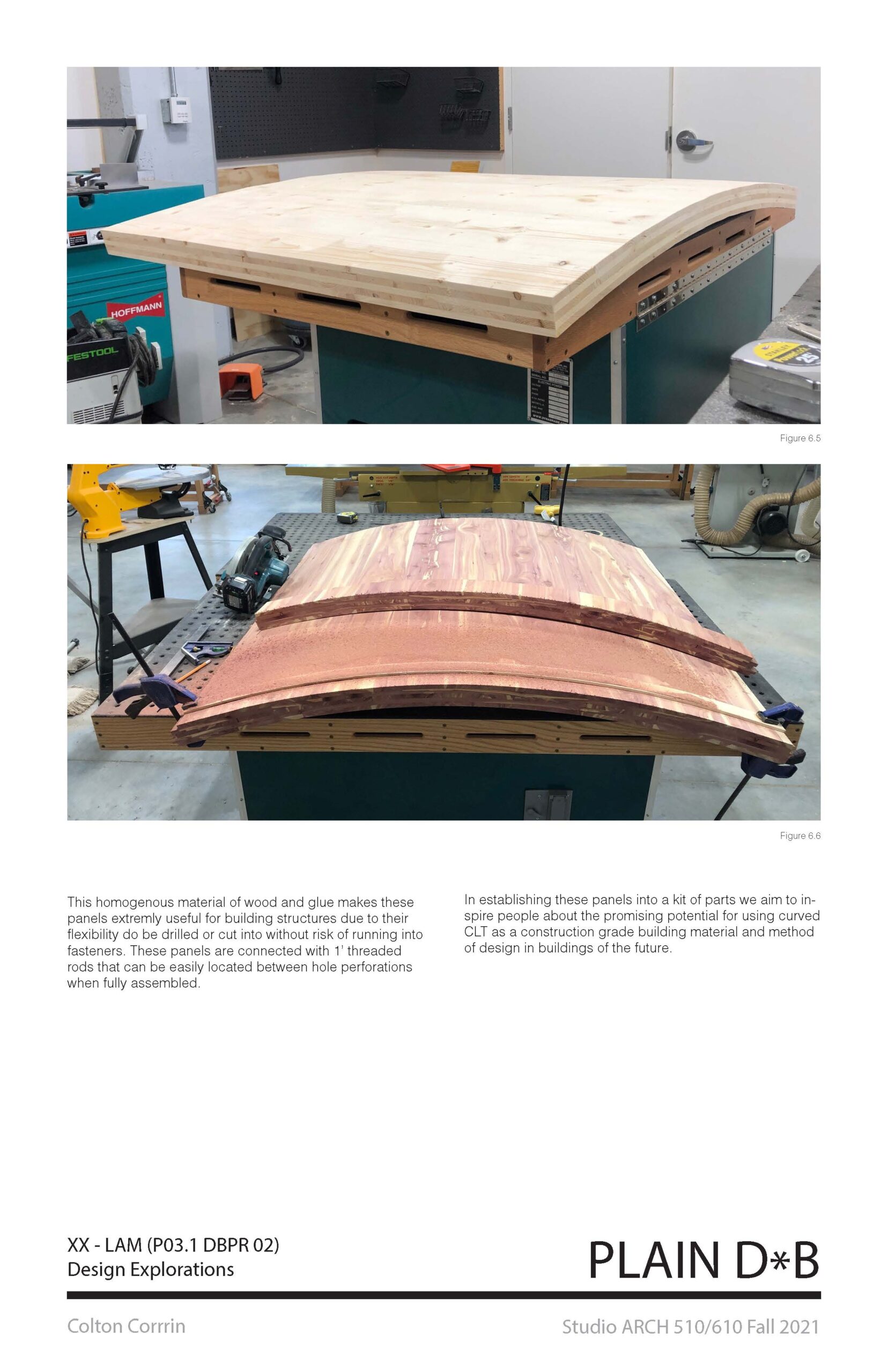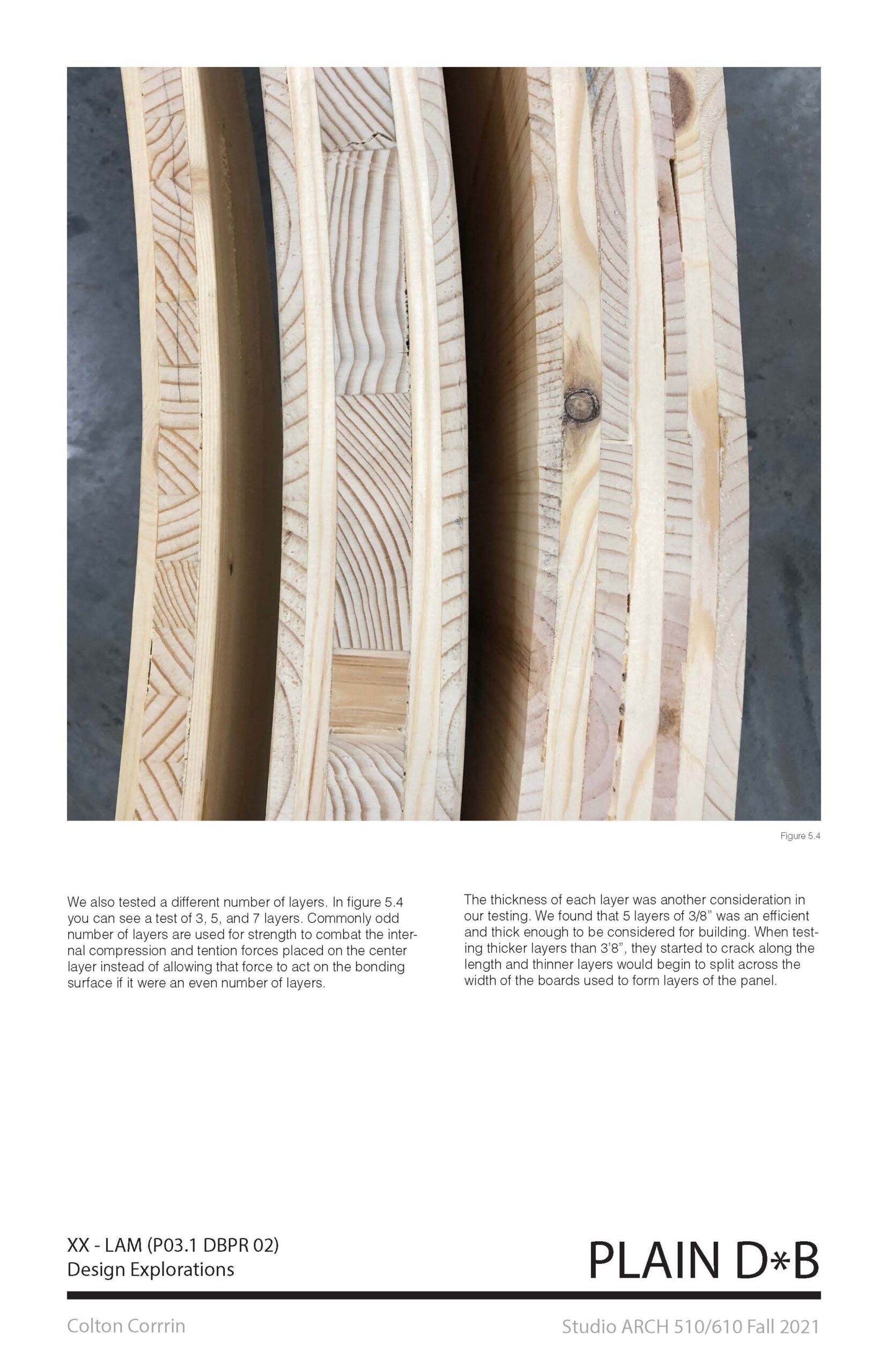 The Backloop: Curve Continuity is an installation of Curved, cross-laminated  timber at Nebraska Wesleyan's Elder Gallery is located inside the Rogers Center for Fine Arts
It present research into the fabrication of modular, curved cross-laminated timber using sources of lumber from native Nebraskan trees.  This system is part of his wider research into composite timber structures (especially CLT) that offer efficient, sustainable, and affordable alternatives to concrete and steel.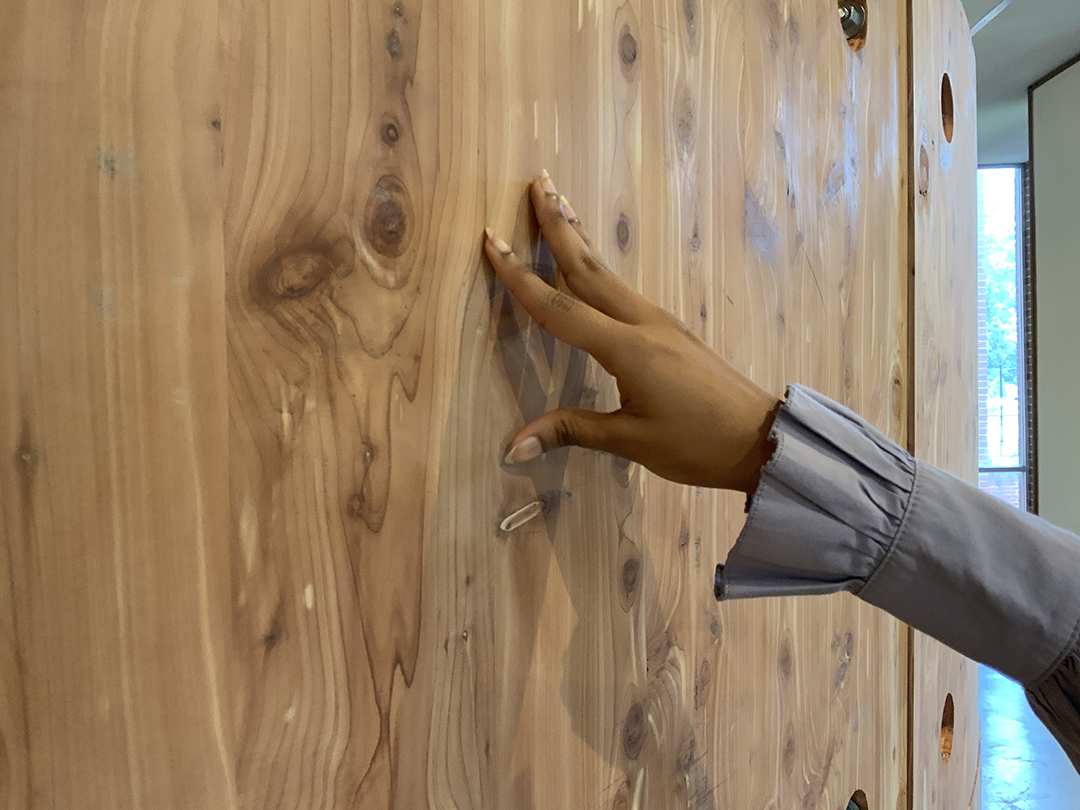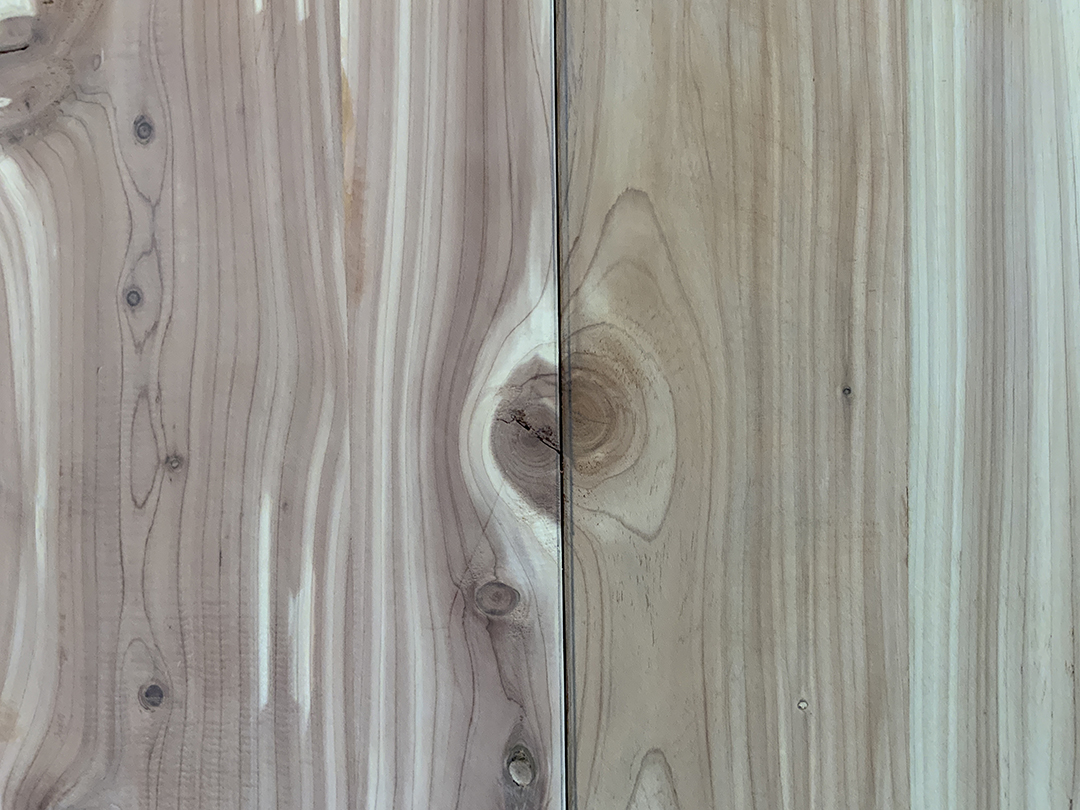 Installed inside Elder Gallery, Backloop: Curve Continuity is the latest iteration of the XX-LAM research project and the first time displayed as a completed structure. The looping geometry demonstrates possible uses of Nebraskan trees (particularly Eastern Redcedar) that are usually considered unusable and often removed and destroyed. This process of removal has replaced natural control from historic wildfires.
 By adapting this process, the installation demonstrates a sustainable construction system through harvesting, milling, and vacuum-bonding this lumber into a new form of curved timber CLT. By building with "unusable" wood, the project promotes a diversified forestry industry and seeks to provide affordable alternatives for concrete and steel construction.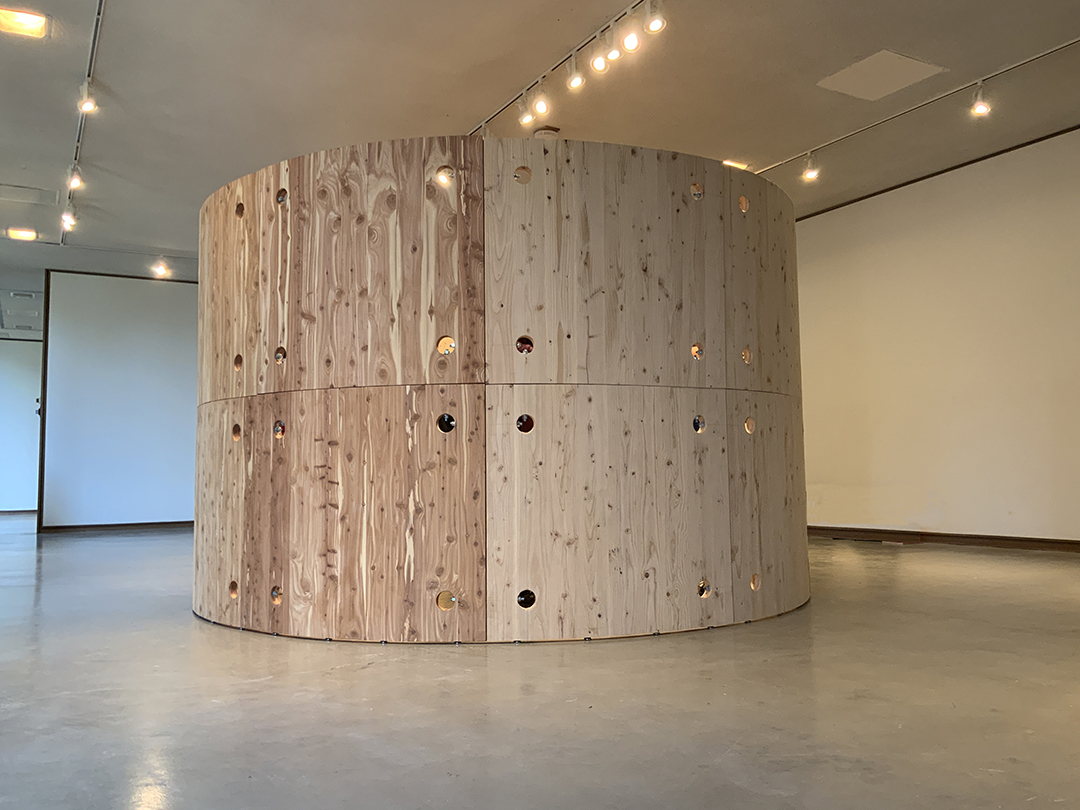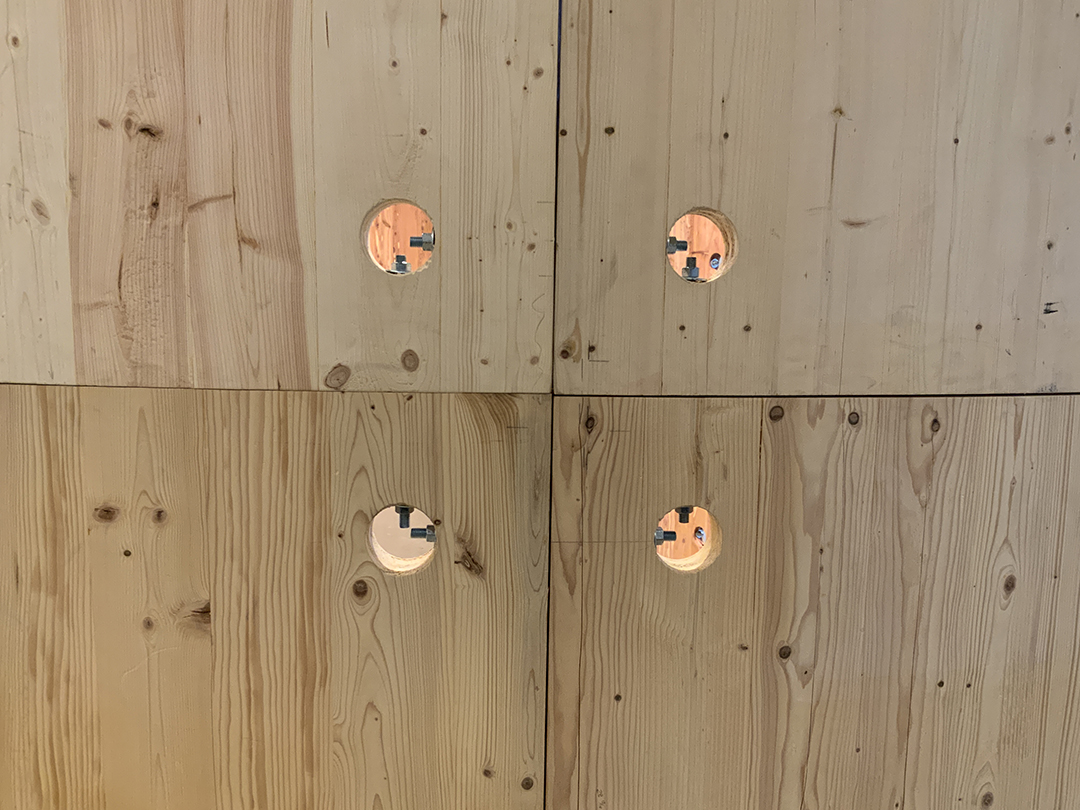 The term "Back Loop" was first coined in Stephanie Wakefield's Anthropocene Back Loop: Experimentation in Unsafe Operating Space to describe a system where a period of growth is interrupted by an event that leads to destruction and decay followed by regeneration. For thousands of years, natural wildfires in the Great Plain followed this pattern where grassland trees would follow a similar growth, destruction and regeneration cycle.
Backloop project contributors: Jason Griffiths, Eric Engler, Brendan Colford, Christopher Nguyen,