ASHED,(The South Sioux Orchard Facility) is a showcase for South Sioux City's Ash reclamation program and the first cross-laminated timber building in Nebraska was built in response to the growing concern of Ash tree depletion by the Emerald Ash Borer.
SSC adopted a proactive policy to remove trees to prevent further infestation. To mitigate the loss, the city approached various agencies for advice, which resulted in a collaboration between NFS, (withheld) College of Architecture, and a community orchard program to create a storage facility, using the felled trees as the basis of design.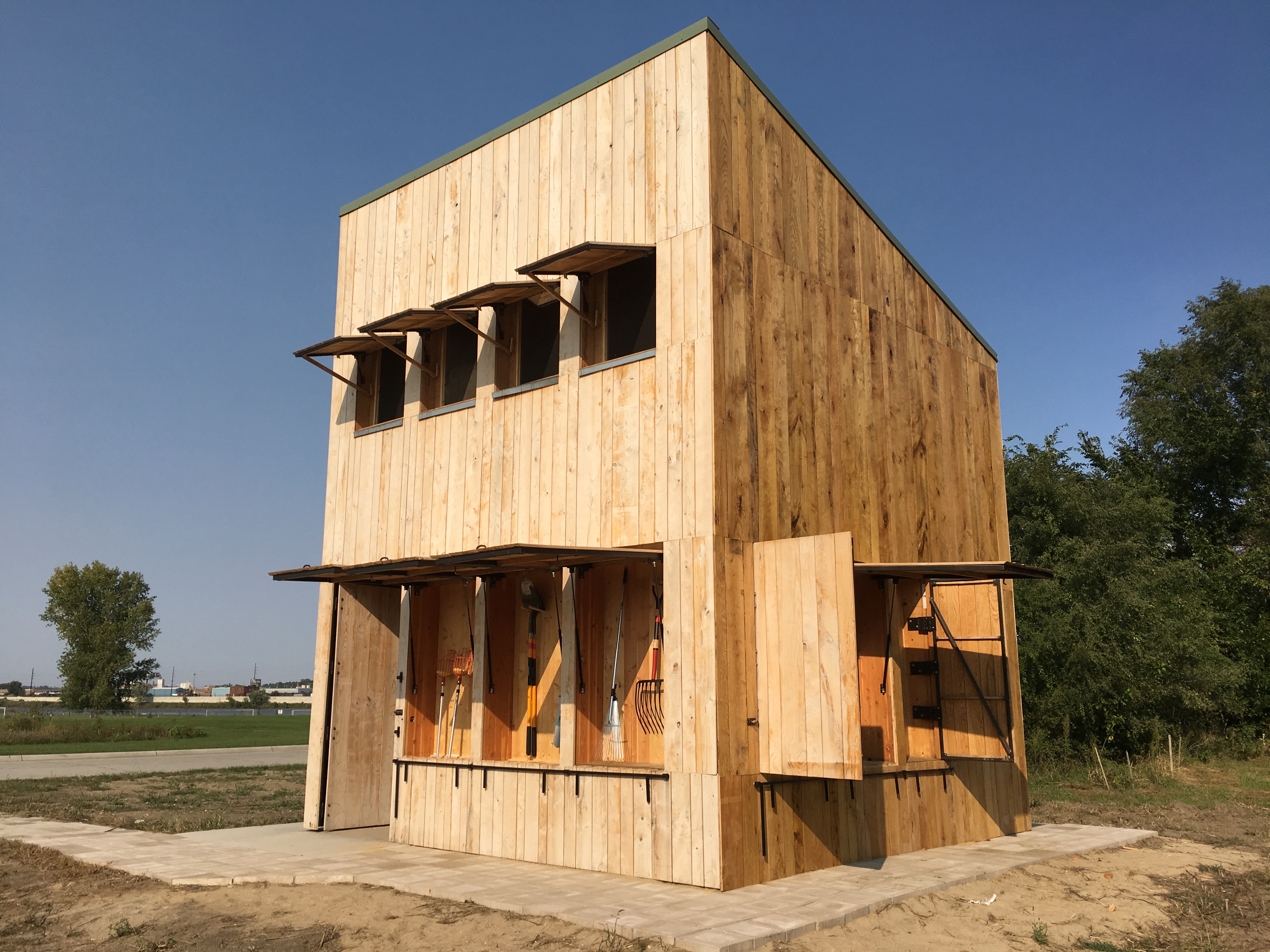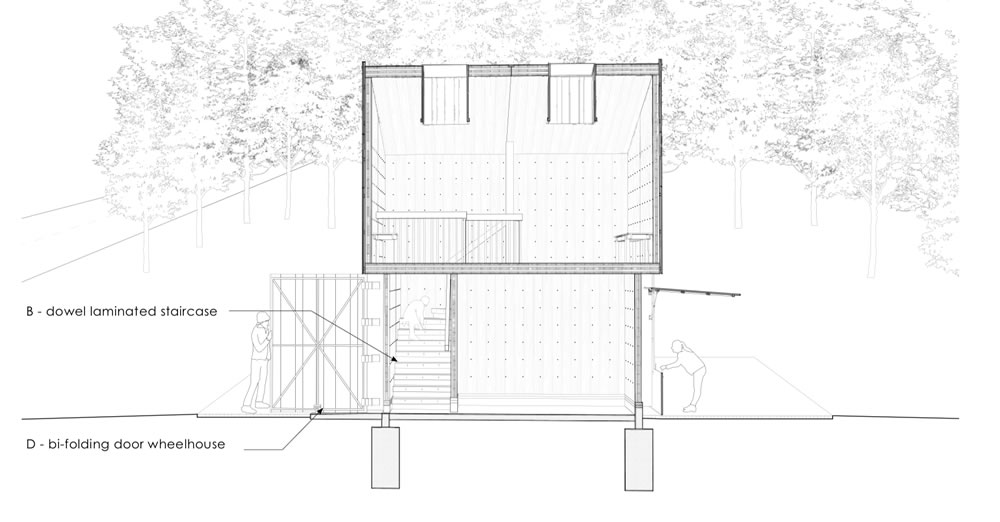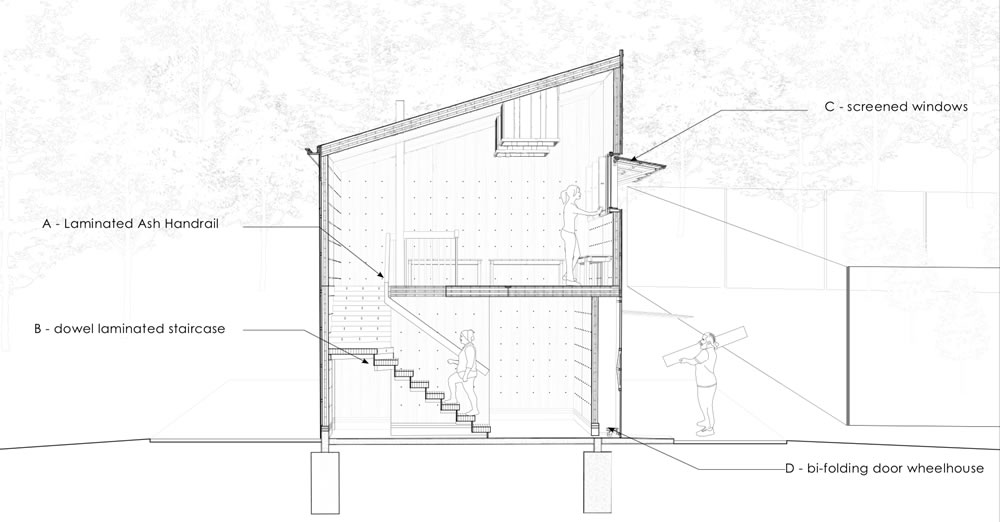 ASHED refers to a rural shed typology utilizing exterior awning doors for access to tools and to create shade for exterior gathering. On one hand the building must always remind us that it is a shed – a modest structure with the workaday simplicity of a mono-pitched roof and timber siding. On the other hand this is a civic building and must stand as a symbol within the public realm – It maintains a feeling of monumentality within the open landscape along the banks of the Missouri River.
The building's main function is to store tools and supplies for orchard maintenance, while secondary functions include gathering spaces for education and harvest processing At the end of each day, the doors fold back into the façade creating a seamless box. ASHED is a symbol for community sharing and gathering; a place to harvest apples and honey for donation and to educate community members on themes of food production.
The anonymity of the shed conceals what lies within. This is deliberate technique of impacting through contrast and lowering expectation at first and then revealing its unusualness within in stages of unwrapping.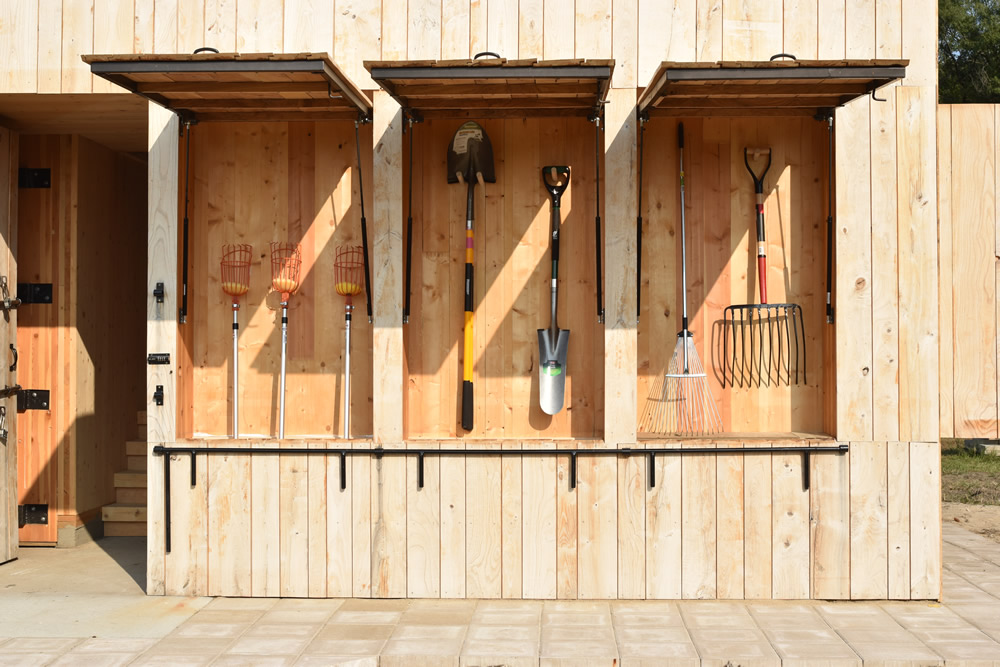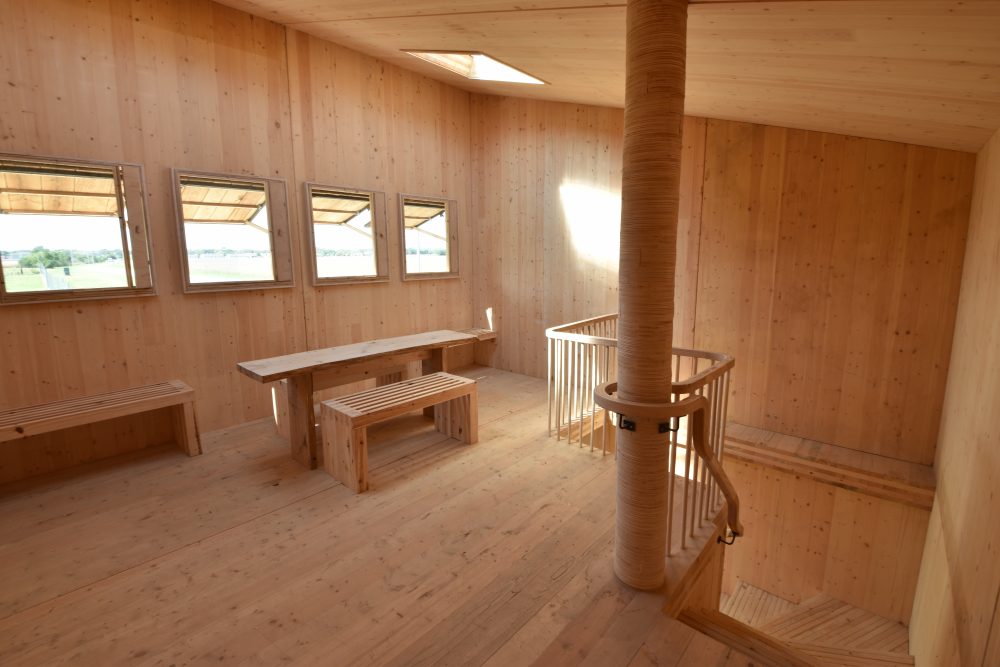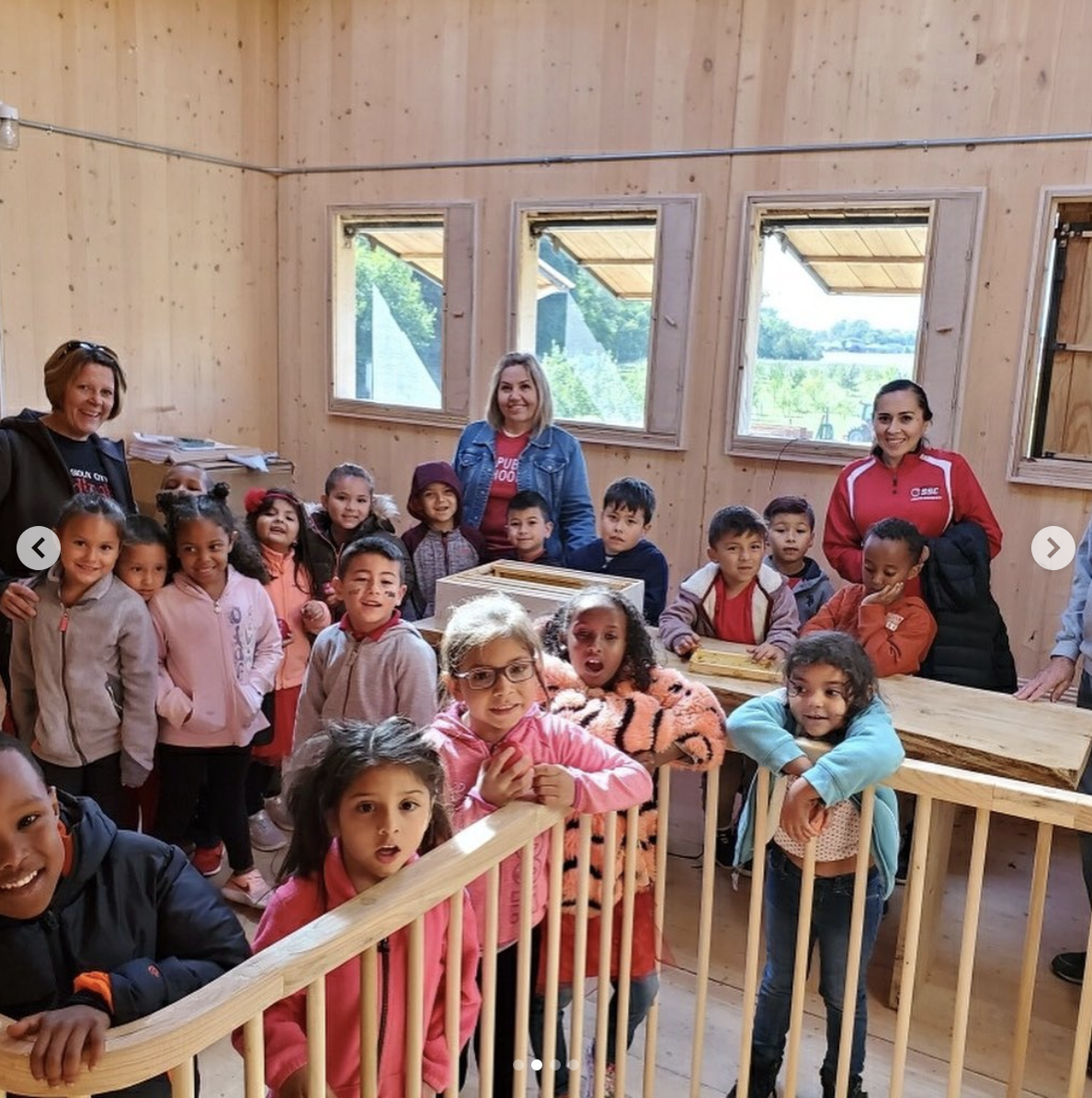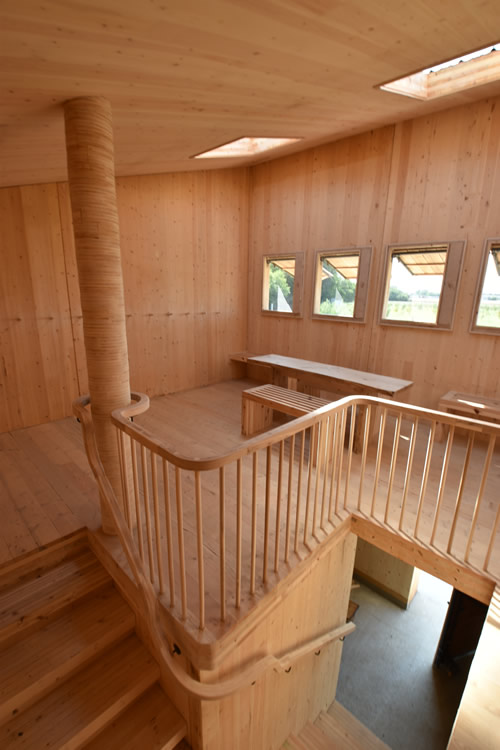 This is very much part of the way we wanted the building to ingratiate itself with the community and region. We wanted it to be an expression of seasonal changes in this sense as well. A building that is "Winterized" and modest when sealed up during colder months but opens out to provide active use and ventilation in the spring.
The threatened trees were milled, kiln dried, then processed and finished to be used as cladding. Structurally, ASHED addresses wider concerns about the lumber industry and utilizes CLT as an alternative to concrete and steel. Using CLT taught the team about design assist agreements, file to factory procedures, and challenged conventional detailing.